Dens Reveals How the Pandemic Has Impacted their New Album "Taming Tongues"
Dens, a four piece rock band from Richmond, Virginia, has released their brand new album. Taming Tongues, their follow-up tp their 2018 EP No Small Tempest, was originally scheduled to be released March 6th, 2020. However, the pandemic has caused them to hold back and re-recorded the album.
The band talks about the delay, "When we planned for Taming Tongues to be released in 2020, we had no idea what the year would bring. On the one hand, we were amazed at how timely an album about being slow to speak and quick to listen would end up being. This year has further solidified our conviction that it is absolutely imperative to handle words responsibly, empathetically, and with a firm conviction on truth. On the other hand, an album release in the middle of a global pandemic was far from ideal. Touring? Nope. Festivals? Nope. Live music in any venue? Nope."
The pandemic has made the quartet re-evaluate and re-record many of the songs. "Since we really wanted the message of the album to be heard by others, we did the only thing we could think of in order to make that happen in a year without live music -- We decided to write it again... this time with an altogether different vibe.
In the spirit of social distancing, we left crowded parking lots behind and hopped in a van headed for backroads and a cabin in West Virginia, the place where Taming Tongues was originally born. It felt strange because we didn't pack down the van with multiple guitar heads and distortion pedals, but we instead filled it with acoustic guitars, a bass and bow, banjos, a mandolin, a harmonica, drum brushes, shakers, and, yes, even a jaw harp. We retreated from civilization to combat the Covid blues by arming ourselves with folk instruments and a more tranquil mindset."
Den goes on to explain the meaning of the album's title. "Going into 2020, we felt compelled to bring a message about godly discernment in our communication through intense melodic post-rock. Now, reflecting back on 2020, we felt compelled to voice the same message through reflective Americana. It is true that even foolish men are wise when they learn to keep quiet (the old track titles). It is also true, looking back on this year, that even foolish men were wise when they learned to keep quiet (the new track titles).
Each song from Taming Tongues was recast with an acoustic bent. We tried to faithfully represent the meaning of the originals while also giving the listener the chance to experience the lyrics in a completely new way."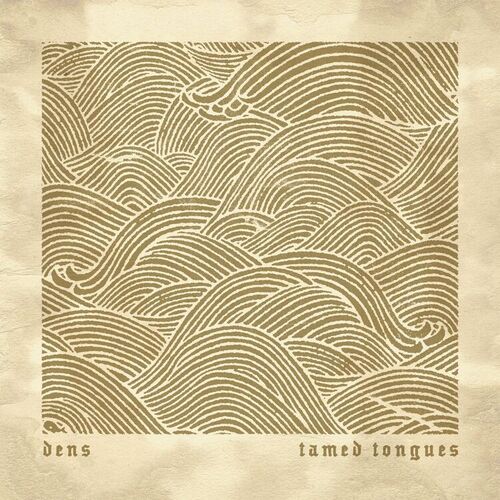 TRACKLIST:

01. Even (Tamed Sessions)
02. Foolish (Tamed Sessions)
03. Men (Tamed Sessions)
04. Were (Tamed Sessions)
05. Wise (Tamed Sessions)
06. When (Tamed Sessions)
07. They (Tamed Sessions)
08. Learned (Tamed Sessions)
09. To (Tamed Sessions)
10. Keep (Tamed Sessions)
11. Quiet (Tamed Sessions) 
Tamed Tongues is available on Spotify now! Stream the whole album here: https://spoti.fi/3vFa19f