Demi Lovato's Album Poster Raises the Ire of Many Christians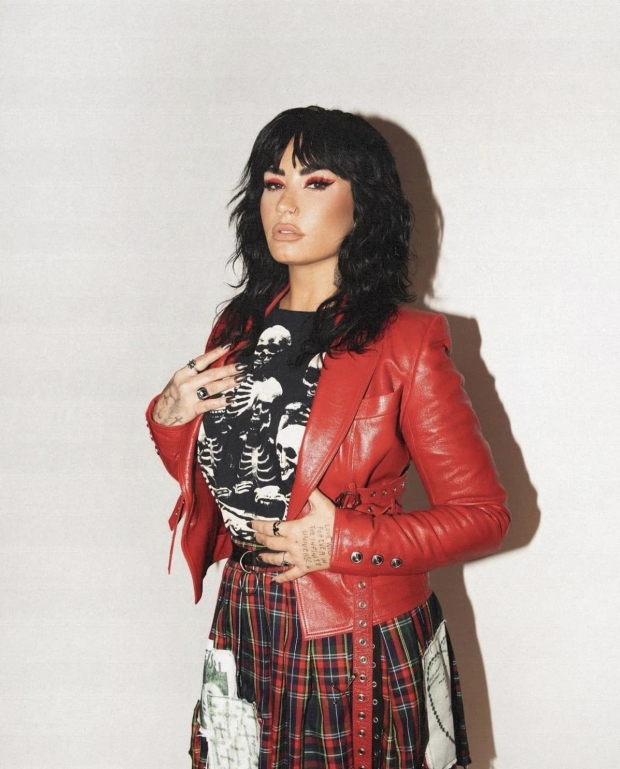 Pop songstress Demi Lovato's new album title and promotional poster have raised the ire of many Christians. According to the Advertising Standards Authority, a poster promoting Demi Lovato's new album featured an image of the album cover and was seen in multiple sites across London in August 2022.
A headline stated "DEMI LOVATO" and "HOLY FVCK", which was the name of the album, and the poster featured an image of Ms Lovato bound in a bondage-style outfit whilst lying on a large, cushioned crucifix. Further text stated "ALBUM OUT NOW." 
"We considered that the image of Lovato bound up in a bondage-style outfit whilst lying on a mattress shaped like a crucifix, in a position with her legs bound to one side ... was reminiscent of Christ on the cross, together with the reference to 'Holy Fv**,'" wrote the ASA, which also monitors ads online.
"In that context, [the poster] was likely to be viewed as linking sexuality to the sacred symbol of the crucifix and the crucifixion, [and] was likely to cause serious offense to Christians." 
The ASA ruled the language used in the ad was likely to offend adults with children because it alluded to the expression "holy f-." Some complainants questioned whether the posters had been placed irresponsibly at the London sites where children could see the ads.
"We considered the ad was likely to be seen as referring to a swear word that many would find offensive and had appeared in an untargeted medium and public place where children were also likely to see it," the ASA stated.
"We considered the ad likely to result in serious and widespread offense and had been targeted irresponsibly." 
Holy Fvck was released on August 19, 2022, through Island Records. The album is primarily a pop punk and hard rock record, being a return to her early rock-influenced roots from her first two studio albums Don't Forget (2008) and Here We Go Again (2009). It also contains glam rock and heavy metal sounds. 
Tags : demi lovato demi lovato news Demi Lovato HOLY FVCK demi lovato new album