Amy Grant Announces Her Spring Tour; Fans Reflect on Seeing Grant Live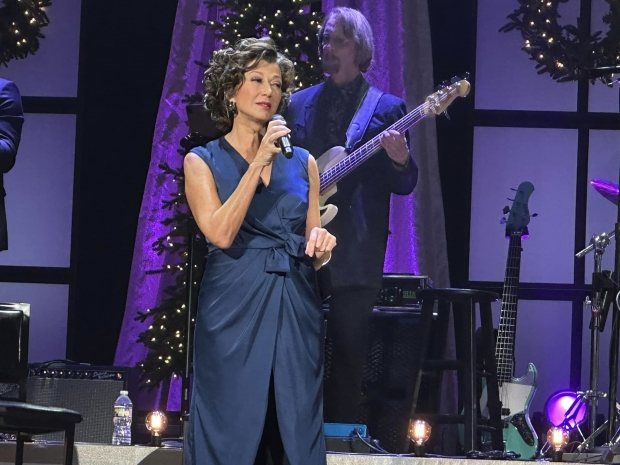 Six-time GRAMMY winner Amy Grant announces her upcoming spring tour. Despite her bicycle accident last year, Grant is back and healthy. She will commencing her tour on Feb 28. See below for dates. You can go to amygrant.com to purchase your tickets. 
Grant's teamwrites, "Hey friends, Amy is on the road this spring! Would love to see you out there. Some shows already sold out! Make plans and bring a friend."
Fans share their excitement and their experiences:
"The 1st time I saw her in concert, she came to our church in Eugene, OR. She was 18, I was 10. All us kids crowed around the stage and my parents bought all three of her albums. I memorized every word. 6 years later we had moved to San Diego and one of my girlfriends surprised me with concert tickets for my 16th birthday. San Diego sports arena Baby Baby! There were thousands of people there. I feel like she helped me grow up. I love that she's touring again... I live in Helena, MT now... just saying..."
"I just met the chef that did her wedding to Vince. As I stood there seeing the pictures of her I almost started crying, she was such a huge part of my younger development. Her Age to Age album my mom brought home and I was hooked. I could sing you ANY Amy Grant song...lol..such a wonderful human! So happy she was my only role model growing up!" 
"Hey girl!! I am seeing you, in March! I saw the event schedule, & couldn't get tickets quick enough!! Well worth it, for an evening of Amy, & her amazing music!"
List of dates:
2/28 - Dayton, OH
3/2 - Walnut Creek, CA - LIMITED TICKETS
3/3 - La Mirada, CA - LIMITED TICKETS
3/4 - Surprise, AZ - LIMITED TICKETS
3/7 - El Cajon, CA
3/8 - Modesto, CA
3/9 - Visalia, CA
3/11 - Sacramento, CA
3/12 - Salem, OR - LIMITED TICKETS
3/14 - Bremerton, WA - SOLD OUT
3/15 - Spokane, WA
3/17 - Fargo, ND - LIMITED TICKETS
3/18 - Appleton, WI
3/20 - Des Moines, IA - LIMITED TICKETS
3/21 - Marion, IL
3/22 - Warren, OH
3/24 - Lima, OH
3/25 - Shipshewana, IN - LIMITED TICKETS
3/26 - Henderson, KY
3/30 - Oklahoma City, OK
3/31 - Conway, AR
4/1 - Eureka Springs, AR
4/26 - Huntsville, AL
4/28 - Knoxville, TN
4/29 - Chattanooga, TN
4/30 - Johnson City, TN
5/2 - Alexandria, VA - LIMITED TICKETS
5/3 - Virginia Beach, VA
5/4 - Englewood, NJ
5/6 - Plymouth, MA
5/7 - Lancaster, PA - LIMITED TICKETS
5/8 - New York, NY
5/9 - Alexandria, VA
6/23 - Wilmington, NC
6/24 - Savannah, GA