HolyName's Debut Album is the Best Selling Christian Album This Week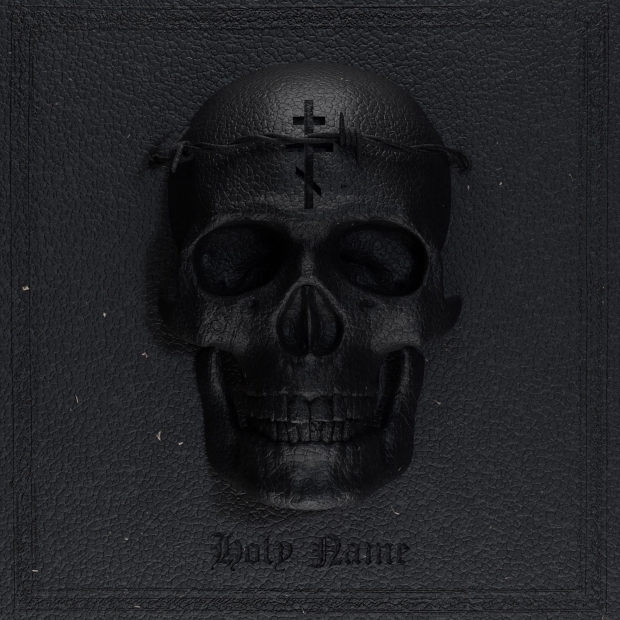 Christian rock band and Facedown records signee, HolyName's self-titled debut album debuted at #1 on Billboard's Top Christian/Gospel Albums list, #10 on the Top New Artist Albums chart and #15 in Current Hard Music Albums. To stream/download the album, click HERE.
HolyName is led by Tommy Green of Sleeping Giant fame, with the supergroup lineup rounded out by Brook Reeves (Impending Doom), Matthew Weir (Sleeping Giant), Aaron Craner and Joe Holt. Ryan Leitru (For Today) has served as their producer. HolyName's debut full-length album HolyName showcases their signature, self-described sound: "violent worship."
The band takes the time to reflect on their success. "Well, we didn't start this project ever thinking that it would be what it's become and we never thought about the numbers or success as a motivator to continue.
"That being said, we are shocked. We are so humbled and grateful for all of the people that have checked out the record, bought, streamed, and supported us. You all have made this such a cool success.
"We hope that the journey faced, the pain, the lament and the faithfulness that's a part of this record will encourage all of you on your journey. Stop and listen to the pain of the soul and the pain of world. Again we are super humbled and so grateful to all of you. We could not do this without you!
"Thank you to all of the collaborators, our friends and family that sang, shouted, and helped big time: Eric Gregson, Ryan Clark, Brook Reeves, Michael Felker, Joe Musten, Danon Saylor, Hunter Babcock, Jim Hughes, and The REV gang super choir. Shout out to Ryan Leitru for producing/mixing/mastering and Jason and Virginia at Facedown Records. Again, thank you all!"
Fans are also raving about the album. Here are some of their reviews:
"I've always felt a little guilty not being able to be moved by worship music at church when everyone else seems to be. The lyrics often seem disingenuous and repetitive, lacking creativity etc. And maybe that's being overly critical of modern worship music. But this album, this album moves my soul. Thank you. "
"PLEASE KEEP GOING!!!! Keep making music! This record is unlike anything else in metal."
"Fantastic album. God has put together a great band."
Tags : Holyname Holyname band Holyname group HolyName new album Facedown Records