Bestselling Children's Author Bob Hartman Opens Up About His Two New Books from the Clever Cub Bible Stories Series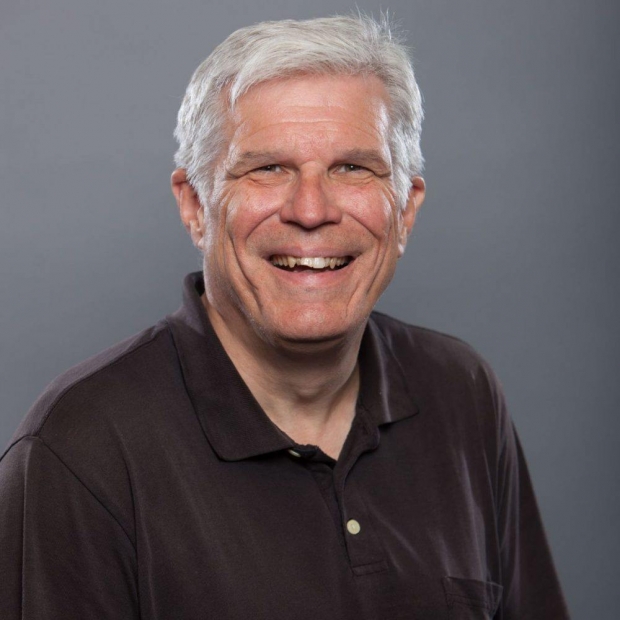 Performance Storyteller and bestselling Children's Author Bob Hartman has recently released two children's book Clever Cub and the Case of the Worries and Clever Cub Tells the Truth from Hartman's popular Clever Cub Bible Stories series. Created to remind young children of their part in God's story, books nine and ten of this delightful and affordable picture books series offer lessons in reassurance and encouragement geared to children ages three to six. 
Featuring colorful illustrations, kid-friendly questions and engaging Bible stories, these faith-building adventures are poised to entertain and inspire young children through Hartman's gifted storytelling and vibrant illustrations by Steve Brown. Each story incorporates timely themes and age-appropriate lessons for kids as Clever Cub invites readers to learn about the God of the Bible.
In these two new titles from the Clever Cub Bible Stories series, God's Word comes alive as Clever Cub learns from Jesus' Sermon on the Mount that "we don't need to worry" and from the story of Queen Esther that it's important to tell the truth
Q: Bob, we are so honored to have you back again. For some of readers who may not know you, tell us a little about yourself and your current ministry.
I am an author and professional storyteller. I have had over a hundred books published, many of them retellings of Bible stories. I have also written the stories for YouVersion's Bible App for Kids. I am originally from Pittsburgh, but now live in England. I am married to Sue, with two children, Kari (who lives in England as well) and Chris (who lives in Pittsburgh). I have three British grandchildren (Malachi, Leah and Jacob) and two American ones (Remy and Sloane). I was in full-time pastoral ministry for several years, but now mostly spend my time writing, telling stories in churches, schools and conferences, and teaching others to be effective storytellers.
Q: You have books 9 and 10 from the Clever Cub Bible Stories Series coming out. Why don't you tell us what the series is about?
The series is about a little bear called Clever Cub, his Mama and Papa Bear, and his woodland friends. When Clever Cub has questions about life or runs into life's problems, his parents use Bible stories to help him find the answers.
Q: What are the two new books about?
In Clever Cub Tells the Truth, his Mama uses the story of Esther to teach him a few things about the importance of honesty. And in Clever Cub and a Case of the Worries, she introduces Clever Cub to what Jesus has to say about worry in the Sermon on the Mount.
Q: I love it that you have stories from both the Old and New Testament. Why is it important for kids to know about both Testaments?
It's absolutely crucial that children know not only the individual Bible Stories, but that they also understand the Big Story of the Bible - the overarching narrative that tells about God and His relationship with us. Without both Testaments, they will only understand a part of that story.
Q: I love the illustrations in the books. Can you tell us a little about the illustrator Steve Brown?
I confess that I have never met Steve. That may seem strange, but that is usually the case with picture book authors and artists. The David C Cook editor and I looked at a wide range of artists and felt that Steve's style would best suit what we were trying to do with Clever Cub. She has liaised with him throughout, and I have been very pleased with what he has created. Steve is a UK-based freelance children's illustrator with a passion for telling stories through his art and using humor to delight children and adults alike. Your audience can find out more about him from his website at www.stevebrownillustration.co.uk
Q: In these books, you also have questions for kids as they read the stories. Why are these questions important?
I think the questions give parents specific opportunities to further explore the theme and lessons in the story. Research has shown that Christian parents often feel ill-equipped to talk about their faith with their kids. Anything that supports and encourages them to "have-a-go" is worth doing!
Q: How can these books help kids know about Bible truths and who Jesus is?
I'd like to think that Clever Cub is a character through whom the reader can explore the Biblical truths and stories in the books. He asks the questions they might ask and gives the responses they might give. So he is their companion in the journey of discovery that will lead to a better understanding of who Jesus is.
Tags : Clever Cub Bible Stories Series Bob Hartman Bob Hartman interview Bob Hartman author Clever Cub Tells the Truth Clever Cub Clever Cub and the Case of the Worries