Hillsong Church's Bobbie Houston Reveals No One Came to Defend Her Husband Brian at Recent Court Hearing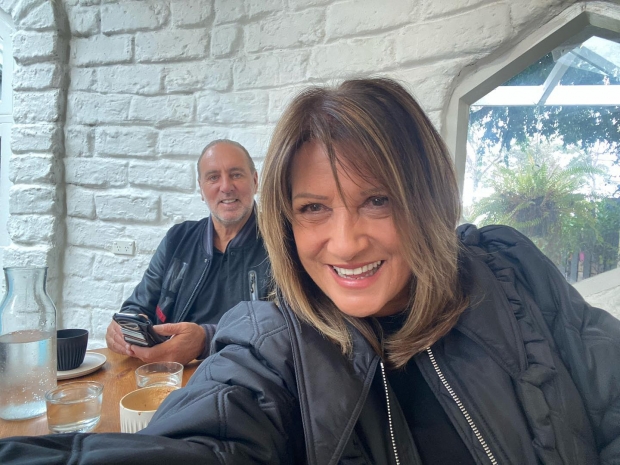 For 13 days in December last year, Hillsong Church founder Brian Houston was in court in Sydney, Australia. Brian was accused for alleging concealing his late father's sexual abuse of a young boy during the 1970s and shielded him from criminal prosecution. Brian's wife, Bobbie, revealed that the defense could find no one except her husband to testify as a witness to his innocence.
Bobbie writes on social media, "FIRSTLY, thank you to all who prayed. Thousands around the world. We endured 13 days in court. The Crown Prosecution presented eight witnesses. Our Defense presented one - Brian Houston. All evidence was heard, all evidence is recorded. Now the case is adjourned till June for oral & written summaries, final arguments & then the Magistrate alone will rule."
Despite the allegations, Bobbie believes in the integrity of her husband. "My husband is a champion ... and to endure this after 24yrs says much about his stoic spirit. As a family we thank you for your love & concern. I'm only posting this because many are unaware. Some media outlets report with integrity, others don't.
"There are no restrictions on Brian. Again, we are grateful for those who prayed & ask that you continue. In the meantime, we soldier on alongside our King, believing that the finest days for the Body of Christ are before us all - days for boldness & courage; for living in the Truth of who Christ is; for knowing the power of His Spirit; and for loving not ones life even unto death (Rev); days of great harvest in Jesus dear & glorious Name!"
Authorities allege that Houston "knew information relating to the sexual abuse of a young male in the 1970s and failed to bring that information to the attention of police." Court documents allege Brian Houston knew as early as September 1999 that his father had committed an indecent assault in 1970.
Brian Houston's father, Frank Houston, who died in 2004, was the head of the Assemblies of God in New Zealand until 1971. Brian Houston, who founded Hillsong Church in 1983, was the head of the Australian branch of the Assemblies of God from 1997 to 2009.
Tags : Hillsong Brian Houston bobbie houston Frank Houston Brian Houston sex scandal