KingsPorch to Release "God is in This House" March 10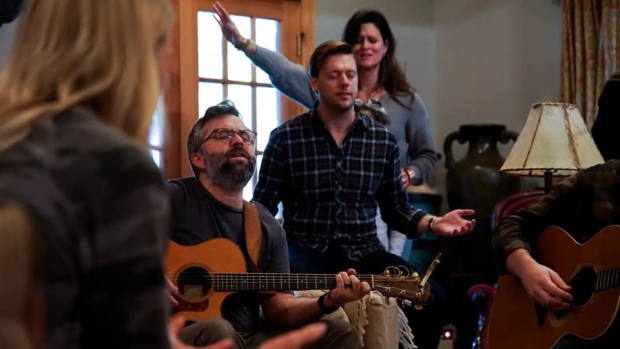 KingsPorch will be releasing their new BEC Recording new EP God is in This House on March 10. The 6-song EP will feature their latest single and video "Faithful Still." Written by Jesse Reeves, Steve Fee, Grayson Kessenich, the song is a powerful reminder of who our God is.
You are faithful still
You have carried me through deeper waters
Walked beside me through the fire
Faithful still 
The team write, "For us, the excitement of releasing a record is about getting these songs that we've been singing at our house churches into the hands of worship leaders in the global church. It was mind-blowing to see `I Speak Jesus' go from our living room around the world. That is only by the hand of God, and we're simply placing this record in his hands in the same way." 
KingsPorch is a house church movement in Austin, TX that believes Jesus still wants to show his power today just like he did in the early Church. They are simply asking, "What did the Church look like in the new testament?"... and trying to do that.
With Acts 2:42 as the model, they share a meal together, sing together, study the Word of God together and pray for every person that comes through the door. By name. Every week. KingsPorch was planted by Jesse and Janet Reeves, who were also part of planting the Austin Stone Church (Austin, TX) in 2002 and Passion City Church (Atlanta, GA) in 2008.
Prior to this, Jesse spent 17 years leading worship, touring and playing bass guitar in Chris Tomlin's band. As a songwriter, he has co-written several songs that are sung in the church around the world today including, "How Great is Our God," "Our God," "I Will Rise," "Lord, I Need You," "Here for You," and more.  
Tags : bec recordings KingsPorch God is in This House Faithful Still