Megan Danielle Receives Shocking Surprise From Lauren Daigle During "American Idol" Audition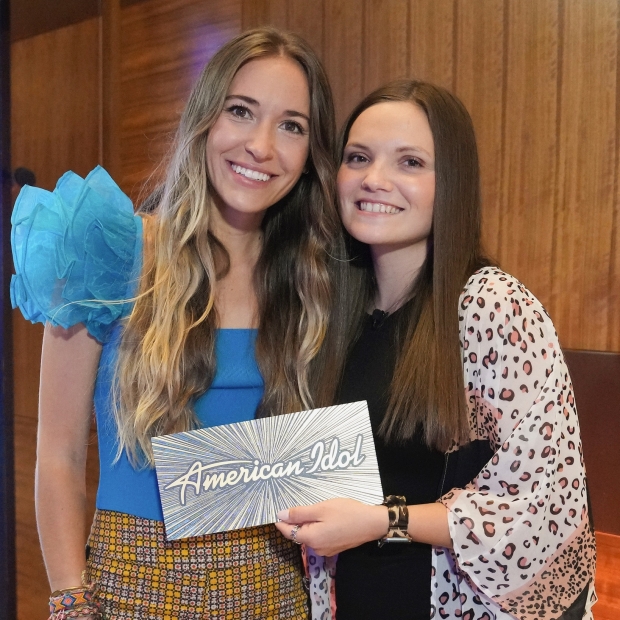 Christian singer and songwriter Megan Danielle had a surprise of a lifetime from Lauren Daigle during her audition for the 21st season of American Idol. Danielle is from Douglasville, Georgia. She was last seen in season 18 of The Voice 2020, where she finished in the top 9 at the age of 17. She will now attempt to win season 21 of American Idol.
The night before American Idol filmed their auditions episode in Las Vegas, Lauren Daigle had a concert on the Las Vegas strip. When Lauren heard Megan's story and that she would be auditioning with "You Say," Lauren decided to surprise her and join her in the chorus.
It was a full-circle moment for Lauren Daigle, who competed on seasons 9 and 11 of American Idol. As Danielle performed Daigle's "You Say," Daigle peeped in from the doorway. "Lauren, you should go in and sing with her," Seacrest said, pushing the Christian music singer to join the contestant. Daigle then entered the room and began singing with Megan Danielle, who was visibly shocked as she joined Daigle in perfect harmony. 
Danielle exclaims on social media, "I hit the jackpot! I got the golden ticket (and sang with Lauren Daigle?!) and I'm heading to Hollywood! Thanks so much Katy Perry, Luke Bryan and Lionel Richie!" 
The judges gave Megan three "yeses," and she's going to Hollywood to continue on American Idol. You can watch American Idol every Sunday at 7 pm (CT) on ABC.