Estella Kirk On Her New Album & Writing Songs That Lead Us Closer to God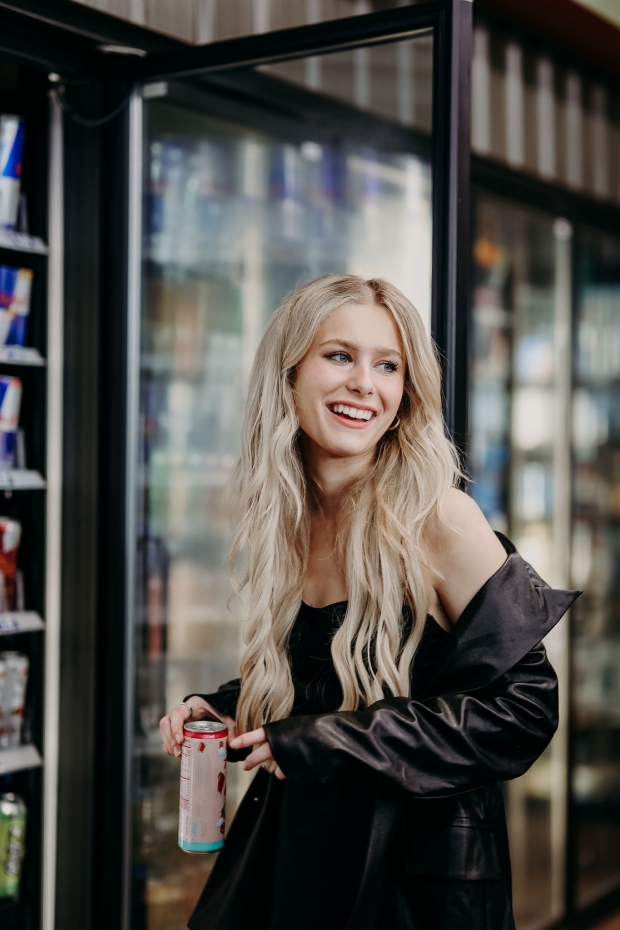 McAlester, Oklahoma-based Christian songwriter and singer Estella Kirk has just released her new sophomore album Running on low. The project features five new songs, along with four popular songs from her previous project. Kirk will release one song every Friday for the next nine weeks that will total her full album on April 14, and will include her second music video on that date.
The message of her new album is about knowing God, and how He is always there with every step of life's journey. Living with her faith is very important to Kirk's music and fans, who will be able to get the music at all major streaming platforms, and on Kirk's website.   
Q: Estella, thanks for doing this interview with us. Congratulations on the release of your new record. Why did you name the record "Running on low"?
Thank you so much for having me. When I was thinking of a name for my album, I thought of 'running on low' because that's exactly how it feels to do life without God. I wanted to capture people's emotion. I feel like this album tells the story of going through hard times, but realizing that God is always walking right there with us.
Q: What's the story behind your song "Someone I'm not"?
"Someone I'm not' tells the story of when I felt like nothing, like what I did was never good enough. I remember waking up and looking in the mirror, feeling discouraged and filled with anxiety. I know we've all felt that feeling like we are never enough. I wrote "Someone I'm not" to remind myself, and other people, that God is where our worth and value come from.
Q: You started your music career at age 14. How did you know at such a young age that this is career path for you?
I knew that God wanted me to share his love through music. When I was little, I remember waking up and running to my mom's bedroom saying, "I'm going to sing and perform." Singing has always been my favorite thing to do, especially for God.
Q: When did you start writing songs? Do you remember the first song you ever wrote?
I started writing when I was just nine years old. I don't remember the first song I ever wrote, but it was in a film called "Pretty Outrages." It wasn't my favorite song that you will ever hear, but I fell in love with writing ever since that moment.
Q: Do you find songwriting easy?
In the beginning I found it difficult, because it took a lot of practice and writing to get to a place of releasing my own songs.
Q: You will also be releasing a number of singles in the weeks to come. Give us a small foretaste of what's to come.
Through each song you hear a story. You see how much I've grown, and my music is a display of that. Each song takes you through a journey. For example, "The Machine" talks about social media and how it can affect our mental health. Another one of my songs, "17 hours," is a very personal story about long distance and all the emotions that come from being away from someone you love. I'm so proud of this album and I can't wait to share it with all of you!
Q: How do you hope your songs will help the faith and life-journeys of your listeners?
I hope my music leads people closer to God, even if they don't believe. I hope they feel His love and gain hope through this album....
To keep updated with Estella Kirk on social media, check out Facebook, YouTube, and Instagram.    
Tags : Estella Kirk Estella Kirk interview Estella Kirk new album Running on low Someone I'm not