Miri Ben-Ari Joins Derrick Starks in Symphony of Brotherhood Concert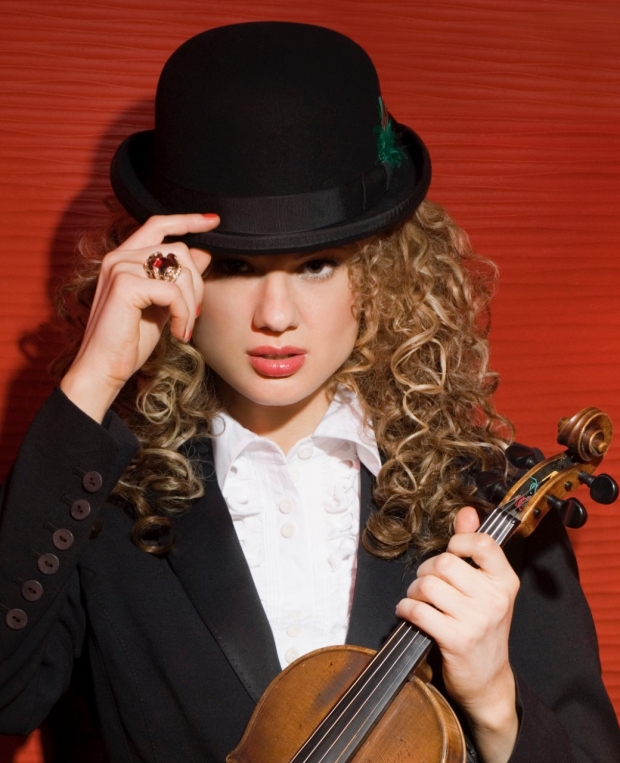 Grammy Award winning violinist Miri Ben-Ari joins Gospel music artist Derrick Starks in a Symphony of Brotherhood concert commemorating Black History Month. The Symphony of Brotherhood Concert takes place on Sunday, February 26th at the historic Wells Cathedral Church of God in Christ in Newark, New Jersey. Doors open at 5 pm.
The concert will feature performances from the Symphony of Brotherhood Choir, Melonie Daniels, Angelique Starks and others.   The event is free and open to the public with ticket reservations available at the following site: Symphony of Brotherhood Concert  
Originally from Israel, Miri Ben-Ari is a world renowned Violinist  who has invented a unique sound - a revolutionary fusion of classical, Hip Hop, and dance music. She is a music trendsetter, recognized as a musical pioneer.
This classically trained violinist, who once studied under the late classical master Isaac Stern, has helped sell millions of records by collaborating with other Grammy Award Winning artists such as Kanye West, Jay Z, Wyclef Jean, Alicia Keys, Twista, Wynton Marsalis, Britney Spears, Maroon 5, Akon, Patti Labelle, Akon, Donna Summer, Janet Jackson, John Legend, Aventura, Fetty Wap, Diamond Platnumz, and Armin Van Buuren. Her album "The Hip Hop Violinist"/ Universal Records features many of these collaborations. 
For more than 2 decades, Derrick Starks has made significant contributions to the Gospel Songbook. From his pen flowed songs of power and praise, validated by prominent charting on Billboard and Mediabase while simultaneously impacting audiences across the globe. Grounded in the truth that a man's gift makes room for him and brings him before great men,  Derrick Starks has shared stages and written, produced and directed some of the genre's most celebrated artists including The Clark Sisters, Bishop Paul S. Morton, Thomas Whitfield, Edwin and Walter Hawkins, Andrae Crouch. Marvin and Ronald Winans, Donnie McClurkin and others.
Tags : Miri Ben-Ari derrick starks Symphony of Brotherhood concert