Join Mark Wahlberg, Jim Caviezel, Jonathan Roumie, Fr. Mike Schmitz and More in Prayer this Lent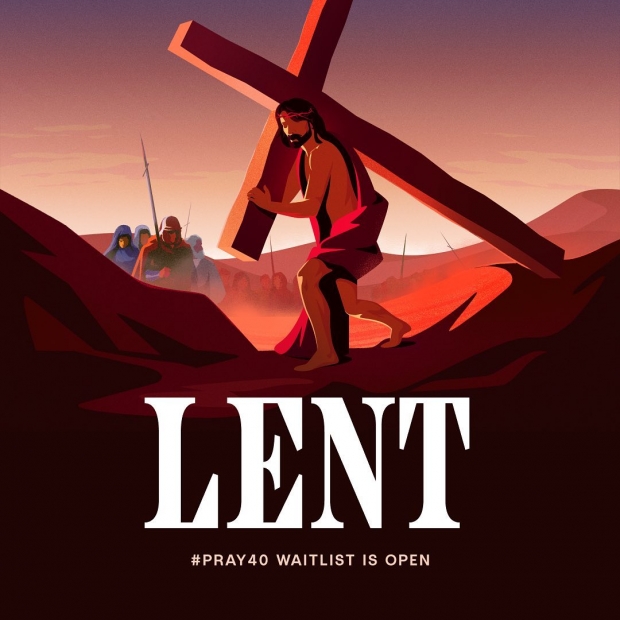 Hallow is the #1 Christian prayer app in the world and is an amazing resource for all Christians looking to grow deeper in their relationship with God. With over 10,000 audio-guided prayers and meditations, Hallow will help you grow closer than ever to Jesus during the days leading up to Easter. 
For Lent, you can get a completely free 30-day trial to join the Pray40 community prayer challenge and prepare your heart for Easter. With this special trial, you'll unlock the entire Hallow app and check out everything it has to offer! Exclusively on Hallow, you'll be led in prayer by world-famous Christians, including actors Mark Wahlberg, Jonathan Roumie from The Chosen, and Jim Caviezel from The Passion of the Christ, host of the Bible In a Year podcast Fr. Mike Schmitz, and Rwandan genocide survivor Immaculée Ilibagiza! Draw closer to Jesus than you ever have before through 40 days of prayer on Hallow. 
Join Pray40 with millions of Christians around the world and:
Learn to imitate Christ in your daily life through meditation on the 2nd most published and read Christian book behind only the Bible, the Imitation of Christ led by Jonathan Roumie from The Chosen and Jim Caviezel from The Passion of the Christ
Develop greater discipline through daily prayer and fasting on Fridays with motivation from Mark Wahlberg 
Draw near to His Word through weekly Gospel reflections with Fr. Mike Schmitz, host of the #1 Christian podcast, Bible In A Year 
Grow in humility through silent and devotional prayer with Immaculée Ilibagiza to respond more fully to His call to imitate Him
Spend forty days alongside Jesus following His Way, carrying your cross, and trusting in His mercy and love
Meditate on the Stations of the Cross to prepare your heart for Holy Week and Easter
Tags : Fr. Mike Schmitz JONATHAN ROUMIE jim caviezel mark wahlberg Pray40 lent Hallow