Tauren Wells Covers Beyonce's "Halo" & Reimagines "Use a Friend"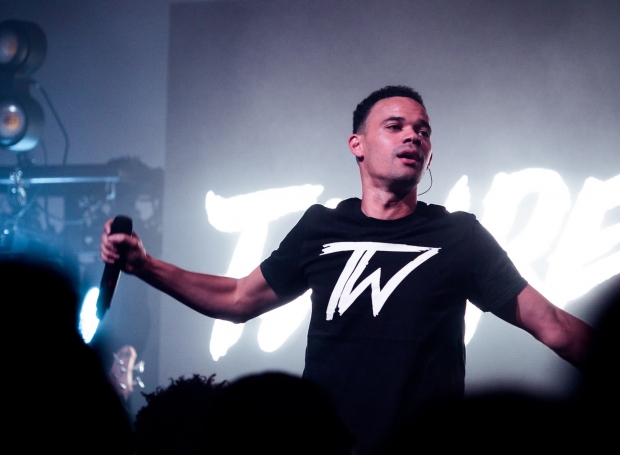 Today, 10-time GRAMMY® Award nominee Tauren Wells delivers two new Spotify Singles - a special version of "Use a Friend" and an exclusive cover of Beyonce's "Halo." Driving more than seven billion streams since the program began in 2017, Spotify Singles was created to give artists an opportunity to record new versions of their own songs, the songs of the artists they love, or an original song.  
Recorded at the famed Electric Lady Studios in New York City, the Spotify Singles version of "Use a Friend," which was originally released on his 2022 studio album "Joy In The Morning," incorporates unique new sounds and refreshes the overall instrumental and his cover of "Halo" energizes the early 2000s classic, blending a soulful serenade with the addition of an upbeat rhythm. 
"What I love about the Spotify Singles version of my song "Use A Friend" is that it's actually the band in the studio playing together captured in real time," says Wells. "So much of what I record is a lot of pieces being put together in this masterful puzzle, but this is human beings in a room with instruments, capturing a moment. I think it's a really cool representation of the song."
 
Listen to Tauren's Spotify Singles HERE.
 
Tracklist:
"Use A Friend - Spotify Singles"
"Halo - Spotify Singles" 
On March 2nd, Wells picks back up on the remainder of his 18-city Joy In The Morning Tour in Birmingham, AL. The national headline run hits cities across the Southeast, Eastern Seaboard, New England, Midwest, Southwest and West Coast. Special guests Aaron Cole and Lakewood Music will support on all dates. See below for itinerary. For ticket information, click HERE.
Tags : tauren wells Use a Friend HALO Beyonce