Katy Nichole "Jesus Changed My Life" Album Review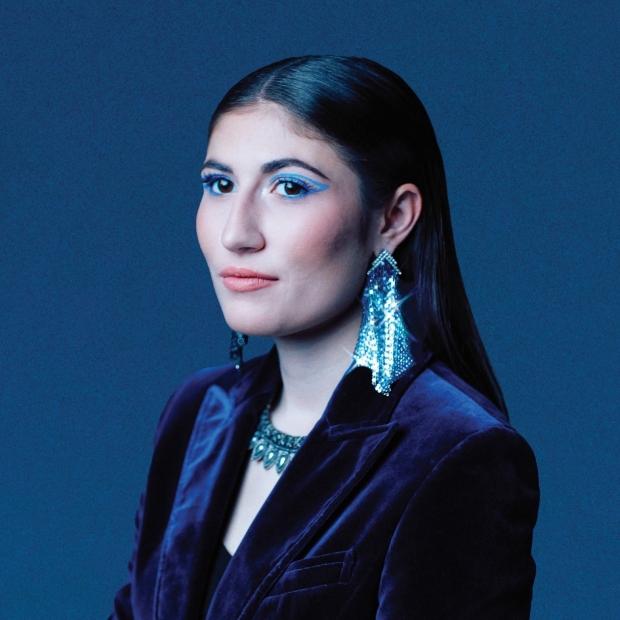 Prime Cuts: God is in This Story, Turn to Jesus, Take it to the Cross
Overall Grade: 4.5/5
Katy Nichole is the most successful Christian break-out artist of 2022. Her debut single "In Jesus' Name (God of Possible)" became the biggest single this decade on the Billboard Hot Christian Songs chart, holding 20-weeks at No. 1. This is followed by three more weeks on the top with her second single, "God is in This Story." Along with being No. 1 on this chart for 44 percent of 2022, she also topped six Billboard Year in Music, the No. 1s issue radio and sales categories. She further garnered nominations for an American Music Award and a Dove Award (co-hosting and performing on the GMA Dove Awards Pre-Telecast) plus received a K-LOVE Fan Award and made her Grand Ole Opry debut. After slightly over a year of waiting since the release of "In Jesus' Name (God of Possible)," Centricity Music has finally drop Nichole's debut album of 11 tracks.
The wait is definitely worth it as the album is choke full of great tunes. Keeping the palette as diverse as possible, Nichole knows how to create interesting sounds. Mixing a pseudo-do-wop flair with the sounds of a Gospel choir, "Thank You Jesus" is a kaleidoscopic song of praise to our Lord. Not one who is foreign to suffering, Nichole was once diagnosed with scoliosis; and as a result, she had to undergo surgery to straighten her spine three years ago. Therefore, when she sings about "the power of heaven alive in me" on the anthemic "Living Proof," the words are not mere rhetoric. The same conviction is also evident on her signature prayer-song "In Jesus' Name (God of Possible)."
Those who like a twang in their music will love "By the Grace of God." With super pumped-up vocals backed by Morgan Wallen-esque fiddling, Nichole could rival any of the powerhouse country music divas out there. Also, marching along the same country byway with the aid of snare drums, "Take It to the Cross" speaks about laying our burdens on the Cross of Jesus. Affirming the belief that God is involved in each of our stories, "God is in This Story" has a fitting lilting melody that you can't help but dance to. Big Daddy Weave's assuring vocals definitely help build up the joyous nature of the track.
The album's emotional hub has to be the ballad "Talk to Jesus." When Nichole gently sings, "I turn to Jesus, the one who knows my name. He walks with me and talks with me and tells me I am safe," you can't help but stop to listen. Giving the song added affinity is when Nichole sings the hook of the hymn "Turn Your Eyes Upon Jesus" in the bridge. The tune, Nichole's delivery, and the execution of the song are all exquisite. One listen to "Jesus Changed My Life" shows why the music community is so hyped up about Nichole. Her popularity resides not in her image or in her promotion. Rather, the songs are all top-rated delivered by a soul who knows what it means to place herself solely in the hands of the Healer.
Tags : Katy Nichole "Jesus Changed My Life" Album Review Katy Nichole Katy Nichole new album Big Daddy Weave