Watch Jonathan McReynolds Perform at the Kelly Clarkson Show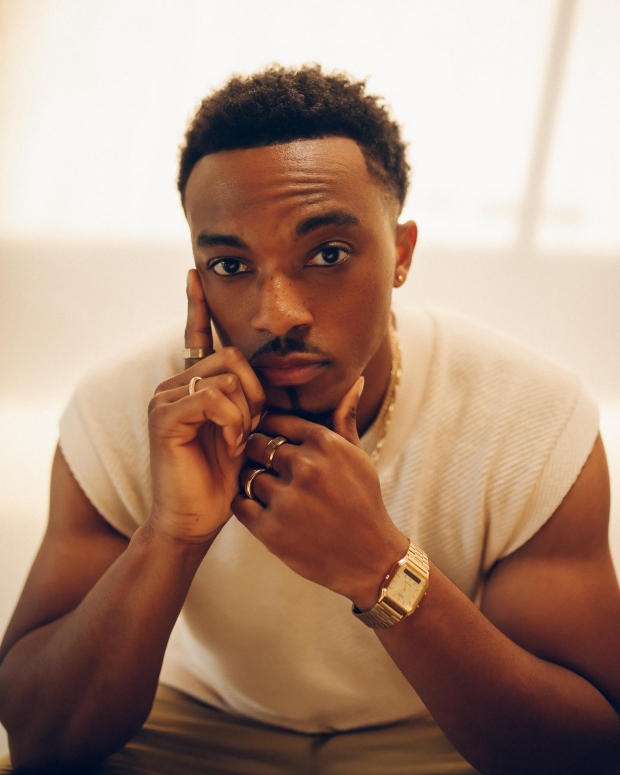 GRAMMY®, Stellar Award and DOVE Award winner, Jonathan McReynolds performed on the Kelly Clarkson Show on Feb. 24 . McReynolds performed his Billboard #1 single, "Your World" --- which spent 5 weeks at #1 on Billboard Gospel. The song reminds the listener of God's sovereignty --- a bop, intentionally upbeat, and happy. The song was written to help people lift the weights that hold them down. 
"Your World" is taken from McReynolds' latest album MY TRUTH. McReynolds is excited about the impact of MY TRUTH, which is inspired by the concept of life and seeds. Some seeds make their way and grow without much opposition. Others are thrown on the ground and trampled or thrown amongst thorns and weeds. McReynolds relates the seed to challenges and life struggles which can create anxiety and make people feel like they are being choked.
In a truly transparent moment, McReynolds acknowledges that there have been times in which the anxieties of life have been overwhelming. Through My Truth, Reynolds reminds us that "life is filled with opportunities to select paths that allow us to experience it in the best way." His choices are impacted and reaffirmed by faith and personal experiences. The spiritual strength for which McReynolds is known required him to start at ground zero and rebuild based on more simple, basic, essential, and intimate truths.  
McReynolds has released four full length studio albums and one EP, plus an EP with Mali Music - which earned them both a GRAMMY® Award. McReynolds holds a master's in theology from Moody Theological Seminary and is currently an adjunct member of the Columbia College faculty. He is also the founder of Elihu Nation, a nonprofit organization that promotes wisdom and recently awarded $30k in scholarships. He is also a member of Mensa, an international high IQ society.McReynolds starred as a judge on BET's hit series "Sunday Best" for two seasons (2019, 2020) and in 2021, starred in his first movie "Favorite Son" a BET+ original film.
As an author, McReynolds' first book, "Make Room: Finding Where Faith Fits," draws on testimonies in scripture and from personal experiences to invite readers to make room for God in every area of life. McReynolds emphasizes that readers make room for God in public and private, mentally and spiritually in order to experience the fullness that can come only through an authentic relationship with God. "Make Room: Finding Where Faith Fits" is available now on Amazon.com. 
MY TRUTH is available now wherever music is shared and streamed. Follow Jonathan McReynolds on social media using the handle @JonathanMcReynolds.
Tags : Kelly Clarkson Show jonathan mcreynolds jonathan mcreynolds latest Your World My Truth