Salt of the Sound Welcomes New Baby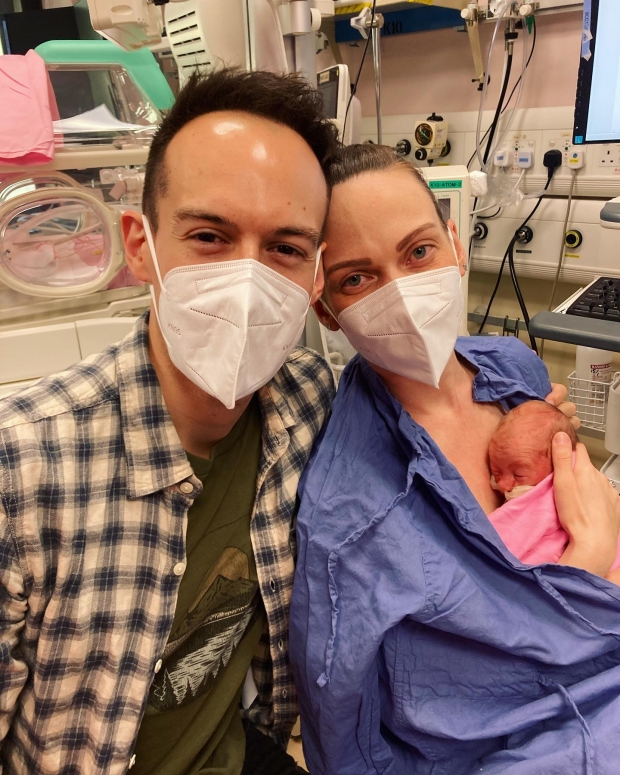 Christian music duo Salt of the Sound, which comprises of husband-and-wife duo Anita and Ben Tatlow, recently welcomed their baby boy Ethan. Ethan is their couple's second child. 
Anita announces, "Ethan was in a hurry to arrive and surprised us all by making an appearance at just 28 weeks - weighing a teeny 1.3kg (2.8lbs).The last couple of weeks have been full of ups and downs as we navigate having a child being cared for in the NICU, daily visits and everything that comes with having a preemie baby."
The couple continue to seek the prayers of fans. "We appreciate your prayers for strength and health for Ethan, and endurance and peace for Mom & Dad (and understanding for big brother Theo)! And if you followed the post this long, we're also here to tell you that we have a new track out on Friday so watch this space!"  
Currently living in Hong Kong, music by Salt of the Sound has been widely played on media platforms around the world, from Disney Plus to BBC radio, and has also been featured in campaigns by international brands including UNICEF, Siemens, and TEDx.

Inspired by the Psalms, their new album Made Whole is an exploration of conflicting emotions -- sorrow and laughter, grief and joy, loss and hope -- and how the intertwining of these makes us human, makes us whole, and helps us to find true peace. 
Tags : Salt of the Sound Ethan Tatlow Salt of the Sound Welcomes New Baby