James Fortune Partners with R&B Songstress Monica for "Trusting God"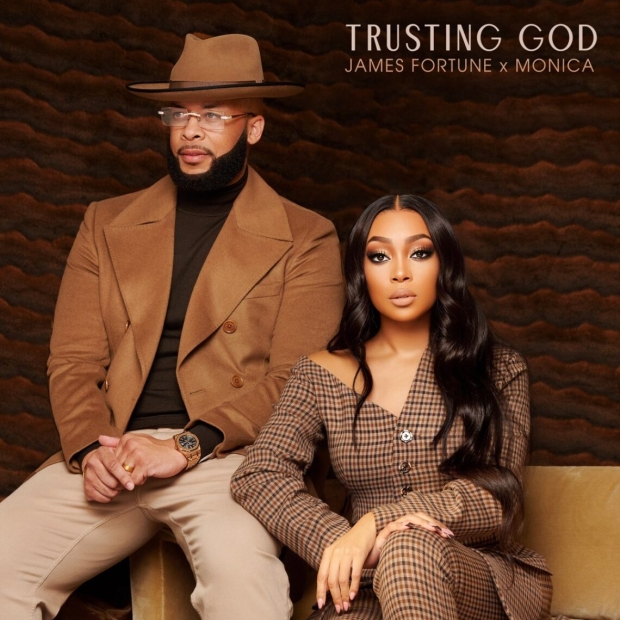 Stellar Award Winner, James Fortune releases a new single in collaboration with R&B songstress Monica, titled, "Trusting God." The song is a new inspirtational and motivational record to keep God's people focused on his promise.
Following a spoken-word intro from Fortune, who champions the record throughout, Monica sings about how moving suddenly instead of standing still and waiting on God caused her grief.
Monica sings, Why would I think, that I could handle this alone / When so many things in my life were going wrong / People I loved made promises they didn't keep / I should have known better / Tried to do better / There was no one to blame but me. As the song continues, Monica realizes the strength of staying faithful to God's promise to never leave or forsake us.  
The collaboration comes over a decade after their Grammy-nominated song "Hold On" alongside Fred Hammond. The melodic track can be downloaded and streamed anywhere music is sold.
James Fortune's latest album My Life was nominated for Outstanding Gospel/Christian Album at the 54th annual NAACP Image Awards. For more information on James Fortune, follow him on social media using the handle @mrjamesfortune. 
Tags : James Fortune Trusting God monica