Listen to Rosanne Cash & John Leventhal's Tribute to Doc Watson's "I Am a Pilgrim"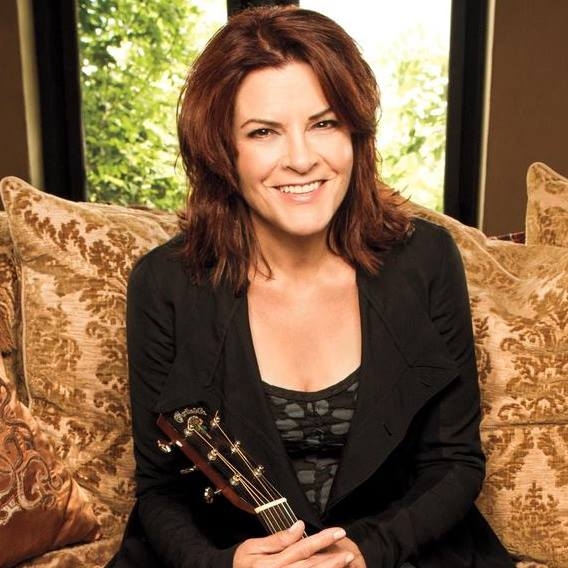 Rosanne Cash and her husband and producer John Leventhal recorded a brand new version of "I Am A Pilgrim," in honor of what would have been Doc Watson's 100th birthday. The song is also on the upcoming tribute album I Am A Pilgrim: Doc Watson at 100 which celebrates the deep influence and legacy of the North Carolina guitarist, singer and songwriter and features new renditions of some of Watson's most beloved recordings from his expansive catalog.  
Watson was known to perform "I Am A Pilgrim" during each of his concerts, a traditional American hymn traced back to the mid-1800s. The song is a reminder that this world with all is joys and pains is not our home. Rather, we are on a journey to our heavenly home.
I am a pilgrim and a stranger
Travelling through this wearsome land
I've got a home in that yonder city, good Lord
And it's not not made by hand 
I've got a father, a son, a mother, and a brother
The've gone gone home to the other shore
I am determined to go and see them up there
And live with them forever more

When I go down to old chilly Jordan
Just to bathe my weary soul
If I can but touch the hem of his garmet, good Lord
Then I know he'll make me home 
I Am A Pilgrim: Doc Watson at 100 will be released April 28 on FLi Records / Budde Music and features Nora Brown, Jerry Douglas, Chris Eldridge, Steve Earle, Bill Frisell, Corey Harris, Valerie June, Jack Lawrence, Lionel Loueke, Jeff Parker, Dolly Parton, Ariel Posen, Marc Ribot, Matthew Stevens and Yasmin Williams. The album was produced by guitarist/songwriter/producer Matthew Stevens (known for his work producing and performing with esperanza spalding and Terri Lyne Carrington) over the past year and executive produced by Mitch Greenhill, Matthew Greenhill and Peer Steinwald. 
The album announcement issued last month included Dolly Parton's version of "The Last Thing On My Mind," a song that was written by Tom Paxton, first recorded by Parton in 1967 and performed by Parton and Watson at Merlefest together in 2001. 
I Am A Pilgrim: Doc Watson at 100 Track List:
Shady Grove - Jerry Douglas
The Last Thing On My Mind - Dolly Parton
Am I Born To Die - Nora Brown
Alberta - Jeff Parker & Matthew Stevens
Make Me A Pallet - Steve Earle
I Am A Pilgrim - Rosanne Cash and John Leventhal
Florida Blues - Jack Lawrence
How Long Blues - Corey Harris
Will The Circle Be Unbroken - Ariel Posen
Handsome Molly - Valerie June & Bill Frisell 
Doc's Guitar - Yasmin Williams
Little Sadie - Chris Eldridge
Reuben's Train - Lionel Loueke
The Lost Soul - Marc Ribot
Your Lone Journey - Bill Frisell
Tags : "I Am a Pilgrim" rosanne cash I Am A Pilgrim: Doc Watson at 100 Doc Watson John Leventhal