Christine Caine's New Book Finds Inspiration in the Words of Jesus to Lot's Wife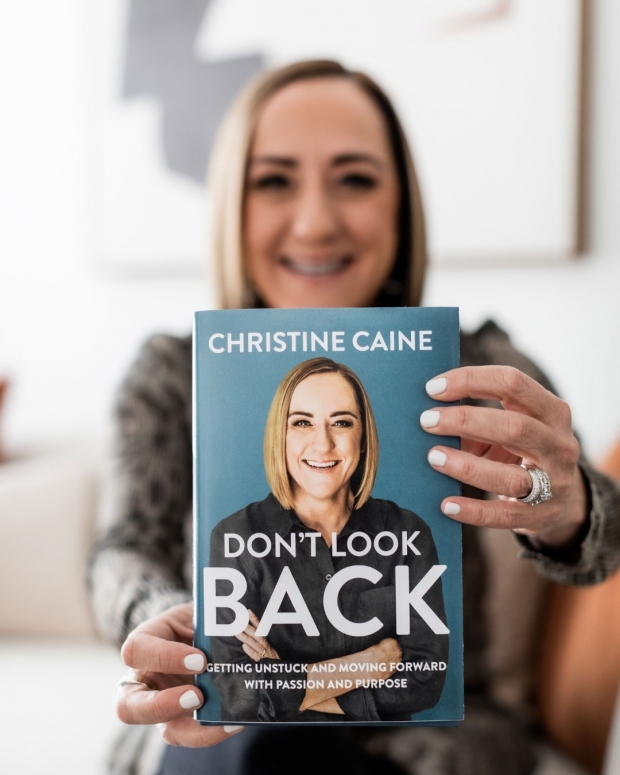 Author, speaker and activist Christine Caine announces that her new book Don't Look Back: Getting Unstuck and Moving Forward with Passion and Purpose is available for pre-order now and it will be released on May 9th. This book is inspired by the words of Jesus when he said, "Remember Lot's wife." Of all the women in the Bible, why remember her? All we really know is that she did the one thing God told her not to do - she looked back. And looking back kept her from moving forward. Maybe we're to remember her because...Where you look is where you will go.
Caine writes, "Jesus is calling us to move forward in bold faith - to quit looking back on old seasons, past hurts, and clinging to the moments when we were blindsided by unexpected change. It's my hope that Don't Look Back will inspire you to move forward with passion and purpose into all that God has ahead of you."
With a rallying cry to "Remember Lot's wife," Caine motivates us to stop looking back, to get unstuck and to keep moving forward into God's promises and purpose for our lives.
We may not know all God's plans for us. We may not know where we are going, how long it will take us, or what we will encounter along the way, but with the strategies Christine Caine gives, we can move on from where we are to where God wants us to be.
 In this new book, Caine will motivate you to
stop looking back and start looking to Jesus;
invite Jesus in to help you get unstuck from the many places we often find ourselves;
move on from where you are into all God's plans, purposes, and promises for your life; and
look forward to the future and keep moving toward it in faith--especially when your world is nothing like it once was.
Jesus is beckoning us onward into the newness of what lies ahead. Stop disqualifying yourself by getting stuck in the past. It's time to remember Lot's wife and not look back but move forward boldly.
Caine is a speaker, author, and activist who has been serving the local church globally for over 30 years. She and her husband, Nick, founded the anti-human trafficking organization, The A21 Campaign, which works at the local, domestic, and international level to end modern-day slavery. They also founded Equip & Empower, a ministry that is mobilizing people everywhere to live on mission for Jesus. Propel Women is an initiative of the ministry dedicated to coming alongside women all over the globe to activate their God-given purpose. The ministry has also planted three life-giving Zoe Churches in Europe that are not only bringing the Gospel to the region, but also serve the most vulnerable through humanitarian outreach during times of crisis. 
Tags : christine caine christine caine new book christine caine news Don't Look Back: Getting Unstuck and Moving Forward with Passion and Purpose