Bethel Music "Come Up Here" Album Review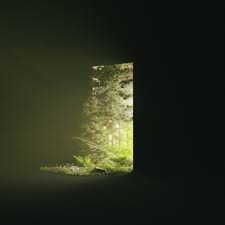 Prime Cuts: Isn't He beautiful, Holy Forever, Come Up Here
Overall Grade: 3.5/5
Worship music is in dire straits. Some of the genre's strongest contenders are struggling to place their records on the charts. The anthemic pop-rock format that Hillsong UNITED and Worship, Bethel Music, Chris Tomlin and Matt Redman have pioneered has already reached a saturation point. It feels like almost every band with word "worship" in their name is making the same-sounding music. To make matters worse, cliches keep rearing their heads in song after song. Songwriters write whatever comes to their heads in scheduled songwriters' sessions rather than after a season of wrestling with scripture and suffering. Bethel Music has not been untouched by these woes. Their last album "Simple" tanked as soon as it was released. Six months after, the Californian team has decided to salvage the damage by churning out "Come Up Here."
"Come Up Here" finds the team at status quo. Like their preceding albums, these 11 tracks are co-written and performed by the various members of the team with Brian and Jenn Johnson taking the lead. Despite the album being recorded in the Redwoods of California, one is disappointed that none of the natural soundscape was utilized in the album. Most disappointing is that the recording context play a minimum role in shaping the lyrical content of the song. What about a song about how the trees sing Yahweh's praises from the Psalms? Or Isaiah's depiction of how the false gods are made of wood, while Yahweh is the everlasting tree of life?
The album opens with the expansive-sounding "The Great Beyond." Fronted by Brian Johnson and Amanda Cook, the song reminds us to look to the heavens when we are tempted to despair. "Holy Forever," first cut by Chris Tomlin, is one of the team's most assessable song. With a chorus that is ultra-catchy and Jenn Johnson's passionate delivery, this power anthem deserves to be sung across churches. Conversely, the album's lead single "Beauty" (led by David Funk) is poor choice to introduce the record. Everything to look for in a hit is not there: the tune meanders without ever developing a hook and the song's piano-balladry disposition contributes to its dullness.
Much better is the Daniel Bashta and Brian Johnson offering "Isn't He Beautiful." The thoughtful introduction leading to its dynamic chorus makes you want to worship along as Johnson sings, Isn't He beautiful/Isn't He beautiful/There's no sweeter name I know than Jesu. Zahriya Zachary's "Surrounded by Holy" and Emmy Rose's "Inheritance" are both slow and pensive, but they also lack creativity and distinctiveness. The album is redeemed by the Jenn Johnson-led title cut "Come Up Here." Written from the perspective of Jesus, the ballad beckons us to come to him. The faith-building chorus is worth meditating: What water am I walkin' on and what's my sea to part/If faith can move my mountains, oh let faith now fill my heart/'Cause the kingdom, it is coming and yet it's here right now/So I'll close my eyes and lift my sights on heaven all around. 
Overall, this is a safe and a much-expected album from Bethel Music. Is there a career-hit on this record? If Chris Tomlin had not released it first, "Holy Forever" is the closest bet. Will this album turn the tide for Bethel Music? No, it's much to safe and generally the songs aren't strong enough. If the team wants to vital in the next 5 years, they really need to reinvent their sound.
Tags : Bethel Music "Come Up Here" Album Review bethel music bethel music news brian johnson jenn johnson