Lucinda Moore Teams Up with Tramaine Hawkins on "God, You've Been Faithful"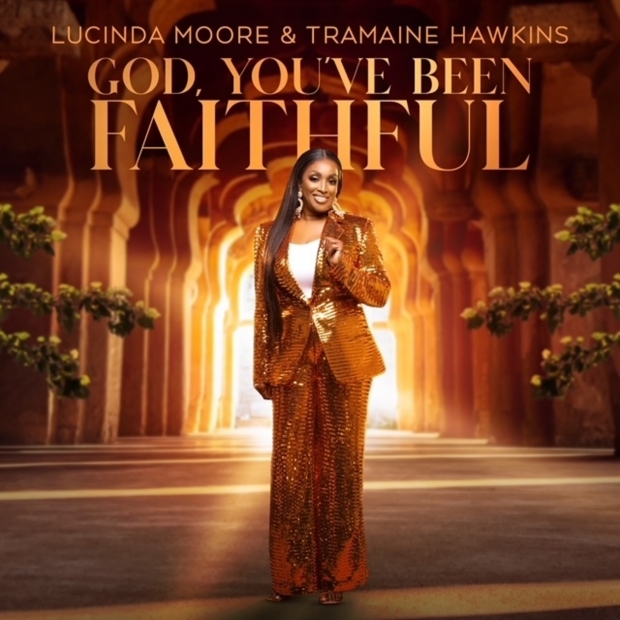 Lucinda Moore has teamed up with Gospel music icon Tramaine Hawkins on the new single, "God, You've Been Faithful."  The single will be released on March 31. Moore and Hawkins' collaboration is a vocal integration of power, poise, and anointing.  These two leading ladies unify sonically while bridging two generations of Gospel music together, signifying the legacy of a genre gracefully guiding the next heir into position.  
"It was a pleasure working with Lucinda, who I had the opportunity to mentor earlier in her career," states Lady Tramaine Hawkins Richardson.  "Being able to return to do a duet with her has been a blessing and wonderful experience.  God bless you, Lucinda, on your new project and all who hear it."
Lady Tramaine Hawkins' career spans over five decades and began as a teen singing with The Edwin Hawkins Singers.  She is a multiple Grammy, Dove, and Stellar Award winner with a discography of iconic hits including "Changed", "The Potter's House" and "Goin' Up Yonder."  
"God, You've Been Faithful" will be available on all digital outlets on March 31.  The single and forthcoming album LORD, I HEAR YOU will release via Moore's independent label Nalah Music Group with distribution by New Day Christian Distribution and The Orchard.  
Moore will be a special guest performer at the upcoming "SHE IS" Virtual Empowerment Summit presented by Radio One's Praise 104.1FM and Magic 102.3FM - Washington, DC.  Watch the summit online and experience the power and praise of Lucinda Moore. 
Tags : lucinda moore lucinda moore new single God You've Been Faithful" Tramaine Hawkins