"Jesus Revolution" Filmmakers Ready New Movie "Ordinary Angels"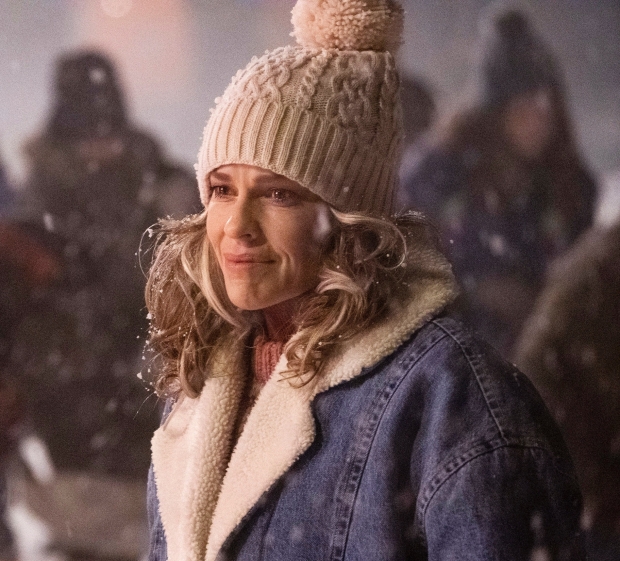 The Erwin Brothers, the filmmakers behind the faith-based hit movie "Jesus Revolution," have announced their next project. "Ordinary Angels" is coming to theaters October 13, 2023.
Starring Hilary Swank and Alan Ritchson, the movie is the incredible true story of a struggling hairdresser who single-handedly rallies an entire community to help a widowed father save the life of his critically ill young daughter. "Ordinary Angels" is directed by Jon Gunn, written by Meg Tilly and Kelly Fremon Craig, and produced by Kingdom Story Company, the group behind hits including "I Can Only Imagine" and "Woodlawn." 
In a statement to Christian Post, Swank said she was drawn to the story "because it's such a powerful reminder that angels reside everywhere among us."
"And that faith, hope, grit and positivity are all powerful fuel for miracles," she said. "It's also a story about the power of organ donation - something incredibly near and dear to my heart. I couldn't be more thrilled to be a part of this story and message." 
"Ordinary Angels" follows on the heels of "Jesus Revolution" which was released on Feb. 24 and grossed $45.5 million. The film, which is set in the 1970s, chronicles the true story of a spiritual awakening amongst a close-knit community of teenage hippies in the midst of Southern California in a movement that was ultimately dubbed a "Jesus Revolution." The film closely explores the story of youth minister Greg Laurie (Joel Courtney) and his encounter with charismatic preacher Lonnie Frisbee (Jonathan Roumie) and pastor Chuck Smith (Kelsey Grammer) as they opened the doors to Calvary Chapel and welcomed a swarm of hippies who were intrigued by the seemingly new perspective on Christianity. 
Tags : "Ordinary Angels" Jesus Revolution Alan Ritchson hilary swank The Erwin Brothers