Franklin Graham Urges Christians to Pray Ahead of Possible Trump Indictment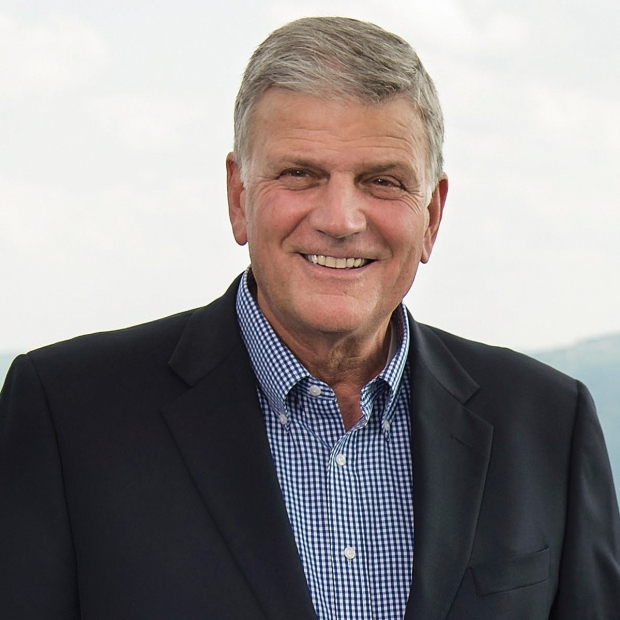 Franklin Graham, the CEO of the Christian charity Samaritan's Purse and the Billy Graham Evangelistic Association, is asking his followers to pray for former President Donald Trump as he faces a potential indictment. This follows Trump's Saturday comments on Truth Social declaring that he would be arrested Tuesday.
While an arrest did not take place Tuesday, the threat of legal action against the former president looms large as the Manhattan District Attorney's office is currently investigating whether or not a payment made to porn star Stormy Daniels in the weeks leading up to the 2016 presidential election constituted a violation of campaign finance law. 
Graham writes, "We need to pray for our country and where it is headed. The left in Washington and across the country just can't get their fill of attacking Donald Trump. They are so paranoid of him. The onslaught against him is continual. There's no question, the media and the left manipulated the last election, and they are scared to death of Donald Trump's possible return. So, night after night, the media runs negative stories about former President Trump.
Now they're talking about the possibility of arresting him in the hopes that this would prevent him from running for president again-this would be a huge mistake. The charges against him are definitely politically motivated. I would like to ask Christians across this country to pray specifically for former President @realDonaldTrump, that God's hand would be upon him, protect him, and direct him in every step he takes-and that God's will be done. We need to work together to strengthen this nation-not divide and destroy it."
A grand jury assembled by Manhattan District Attorney Alvin Bragg was investigating a $130,000 payment made to Stormy Daniels, an adult film actress, by Trump associate Michael D Cohen, who was reimbursed the amount by Trump, according to reports. Trump has denied having an affair with Daniels and says he did nothing wrong. Trump has taken to social media to encourage his supporters to protest if he is indicted, local media reported. Metal barricades were placed outside New York County Criminal Court in Lower Manhattan on Monday. 
Tags : Franklin Graham donald trump Indictment Stormy Daniels