Here Are Lyrics to Amy Grant's "Trees We'll Never See"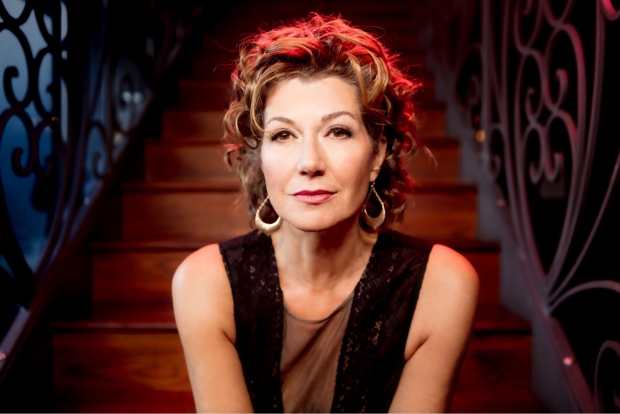 Six times Grammy Award-winner Amy Grant has released her new single "Trees We'll Never See," which was written by Michael White and Marshall Altman (who produced her critically-acclaimed album, How Mercy Looks From Here). Grant will release another new song this spring, which will be announced soon. 
"So much creativity has been put on hold in my life for all kinds of reasons," shares Grant when talking about the new music. "Last summer, I was asked to sing on a new Cory Asbury song yet to be released. This might be one of the best songs I have heard in a long time. I was so glad they waited for me to heal up and get back to the studio.
"Inspired by Cory's beautiful song, Marshall Altman and I started talking about songs that we've written recently that affected us. I played him one of mine. He played me one of his. His song was 'Trees We'll Never See.' I loved it immediately and asked him if I could record it, and within two weeks, both songs were mixed & mastered!"
Good sweet earth
Sleeves rolled up and hands buried in the dirt
I can see you there in one of dad's old shirts
Showing me how life's supposed to work
Good straight lines
You need seed and sweat and soil and sweet sunshine
And once those roots take hold, you'll be just fine

[Pre-Chorus]
It's a beautiful design
It just takes love and faith and grace, a little time 
[Chorus]
We're all sons and daughters, just ripples on the water
Tryna make it matter until our time to leave
One day, they'll carve your name in stone
And send your soul on home
'Til then it's prayin' for rain and pullin' up the weeds
Plantin' trees we'll never see

[Verse 3]
First day of spring
The whole world's wakin' up and turnin' green
And everything connects to everything

[Pre-Chorus]
It's a beautiful design
It just takes love and faith and grace, a little time

[Chorus]
We're all sons and daughters, just ripples on the water
Tryna make it matter until our time to leave
One day, they'll carve your name in stone
And send your soul on home
'Til then it's prayin' for rain and pullin' up the weeds
Plantin' trees we'll never see

[Bridge]
Statues fall and glory fades
But a hundred-year-old oak tree still gives shade 
[Chorus]
We're all sons and daughters, just ripples on the water
Tryna make it matter, until our time to leave
One day, they'll carve our name in stone
And send our souls on home
'Til then it's prayin' for rain and pullin' up the weeds
'Til then it's prayin' for rain and pullin' up the weeds
Plantin' trees we'll never see

[Outro]
Trees we'll never see 
Tags : Amy Grant "Trees We'll Never See" Amy Grant amy grant new single Amy Grant news