Canyon Hills Worship "All to Jesus (Live)" Album Review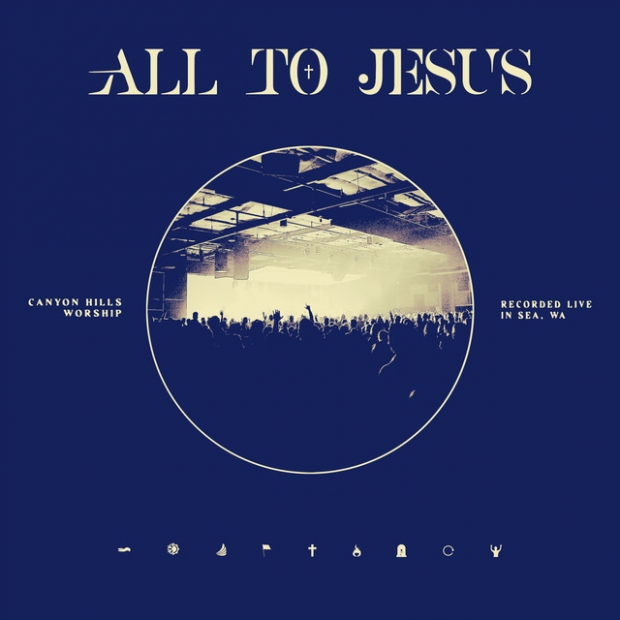 Prime Cuts: Song of My Salvation, Surrender, Set Me on Fire
Overall Grade: 4/5
Canyon Hills Worship has been churning out album after album with DREAM Records since 2017. Though they have yet to charter an international smash the way Bethel, Hillsong Worship, UNITED, Jesus Culture and Chris Tomlin have, they are getting better with each record. The worship team is part of the Canyon Hills Church in Seattle, Washington, a church founded in 1995 by Steve and Tammi Walker. Now the church has over 3,500 people on a weekend, and more than 190 Life Groups functioning throughout the week.
"All to Jesus (Live)" is the follow-up to 2022's "Spirit of God." Featuring 9 new live tracks and a studio version of their current radio single "Every Season," the songs center around the theme of surrender. This is most explicitly expressed in the ballad "Surrender." Utilizing the hook from the hymn "I Surrender All," the song is a drawn-out ballad that puts contemporary expressions to the ancient song. "Abide," a song inspired by the words of Jesus in John 14, describes what the posture of surrender looks like. With exquisite and heartfelt vocals, the team's rendition of the pensive ballad "Set Me on Fire" is the emotional hub of the album.
"On and On," the team's most successful song, has generated over 10M streams and downloads. One listen to it and you know why. The ultra-catchy hook (You're holy, holy, holy are You, God/You're the only One who's holy) will get even the most tune-deaf person singing in no time. Worship leaders will also do well to include the pop-centric "Glory Hallelujah" into their song sets. Though the 80s-esque "Mercy of Jesus" has a singable-melody, the lyrics are forgettable. A greater reliance on scripture will make a track like "Every Season" rise from good to great.
Canyon Hills Worship has shown improvement with each album. "All to Jesus (Live)" is easily their career best. With lots of congregationally focused songs, this album will help the church to learn what it means to truly surrender to Jesus.
Tags : Canyon Hills Worship "All to Jesus (Live)" Album Review canyon hills worship dream records Canyon Hills Church