Faith-Tinged Thriller NEFARIOUS a Success at the Box Office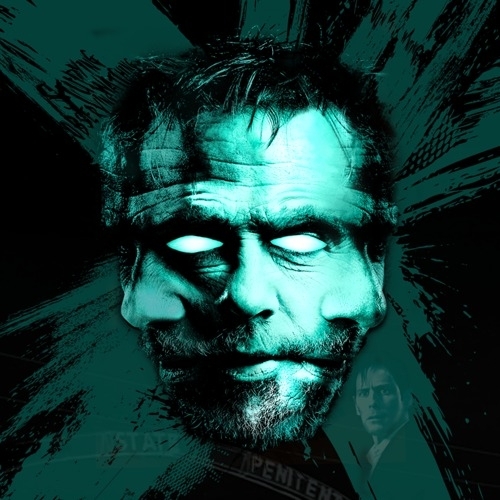 NEFARIOUS, the faith-tinged psychological thriller starring Sean Patrick Flanery and Jordan Belfi opened on 933 screens across North America April 14, and surprised box office watchers with estimated earnings of just under $1,330,000 (comprised of Friday, 4/14 (estimate) = $505,000; Saturday, 4/15 (estimate) = $470,000; and Sunday, 4/16 (estimate) = $355,000), coming in at #10 in the box office and boasting a $1426 per theatre average.
Inspired by the book A Nefarious Plot by New York Times best-selling author Steve Deace, the chilling spiritual thriller was written, produced, and directed by Cary Solomon and Chuck Konzelman.
"We are excited to have debuted in the top ten this weekend. We'll be discussing expanding next week with our team and look forward to reaching even more moviegoers in coming days," noted the filmmakers. 
NEFARIOUS is a rare film that has found an audience with both faith and mainstream audiences and praise for the film has come from various quarters. "Imagine the insights of The Screwtape Letters conveyed with all the intensity of top-notch courtroom drama like To Kill a Mockingbird," noted The Stream, "...A remarkably unnerving illustration of how Satan and his demons deceive, divide and destroy-all reinforced by tour de force acting performances by Sean Patrick Flanery (Edward/Nefarious) and Jordan Belfi (Dr. James Martin)," noted Plugged In, while Bounding Into Comics called it "one of the best movies to come out in 2023 and at this point should be considered one of the best movies of the year." The Saturday Evening Post also compared it to C.S. Lewis's classic Screwtape Letters while Newsweek cited the film among those proving the devil is getting his due in American pop culture: Newsweek: Satan is Getting Hot as Hell in American Pop Culture
On the day of his scheduled execution, a convicted serial killer (Flanery, THE BOONDOCK SAINTS) gets a last-minute, court-ordered psychiatric evaluation. The killer astonishes visiting psychiatrist Dr. James Martin (Belfi, Entourage) by insisting that instead of trying to avoid his execution, he is in fact a demon-Nefarious-who wants his execution to go forward. Nefarious further predicts that before the day is out, the doctor will have committed three murders of his own. As a storm gathers outside the prison, Nefarious chips away at Dr. Martin's resolve and conviction, confounding and unsettling him so much that he begins to doubt his own sanity and fears for his life.  As the two face off, they deliver crackling energy and a series of disturbing preternatural revelations propelling them to an inexorable, astounding conclusion.
Writing, directing, and producing partners, Solomon and Konzelman, have more than thirty years' experience in the entertainment industry, having worked with Warner Brothers, Paramount, Sony Pictures and 20th Century Fox; with producers Joel Silver, John Davis, Stan Lee and Crusader Entertainment; and with talent from Bruce Willis to Sylvester Stallone. Their most recent film projects include UNPLANNED, WHAT IF and DO YOU BELIEVE. whoisnefarious.com
Tags : NEFARIOUS NEFARIOUS movie NEFARIOUS film Jordan Belfi Sean Patrick Flanery