Ronnie Booth's "Living Legacy" Re-Visits the Songs that Have Inspired Him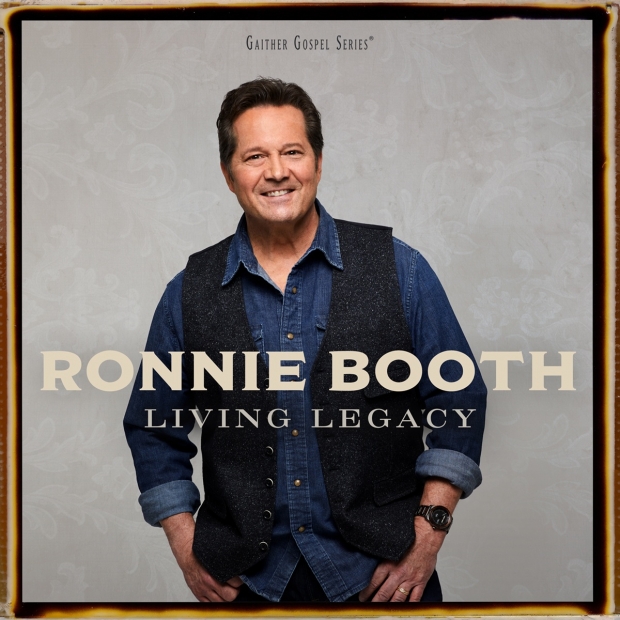 Award-winning artist Ronnie Booth has partnered with Gaither Music to release Living Legacy on June 2. The live recording will be released on streaming services, DVD & CD. Featuring 12 newly-recorded songs, the set features Booth singing the songs that have inspired him personally and professionally.
Known as the lead singer for 30 years of the Booth Brothers, Ronnie showcases his unmistakable, tender voice as he reimagines "Moon River," "Beulah Land," "Blue Eyes Cryin' in the Rain" and other classics. Featuring a heartfelt interview with Bill Gaither, the DVD captures some of the rich country, gospel and pop heritage that has contributed to his own Living Legacy today. 
Booth writes, "Hey friends, my new solo recording for Gaither Music Group will be released June 2! Both DVD & CD. Excited for you to hear it. It was a labor of love. Please share the news!" 
DVD Includes: 
Let Me Be There
Rhinestone Cowboy
Leader Of The Band
Blue Eyes Crying In The Rain
Annie's Song
Can't Smile (Without You)
You've Got A Friend
Gentle Shepherd
Danny's Song
Over The Rainbow
Moon River
Sweet Beulah Land
CD Includes:
Annie's Song
Rhinestone Cowboy
You've Got A Friend
Moon River
I Can't Smile (Without You)
Leader Of The Band
Over The Rainbow
Blue Eyes Crying In The Rain
Let Me Be There
Danny's Song
Sweet Beulah Land
Gentle Shepherd 
Tags : ronnie booth Ronnie Booth news Ronnie Booth new album Ronnie Booth Living Legacy booth brothers Gaither Music