Dante Bowe Criticized for Wearing Questionable Shirt on Instagram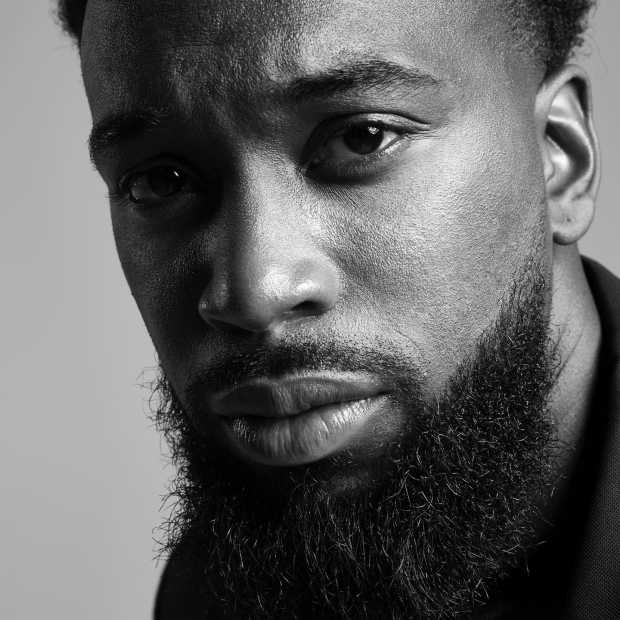 Platinum-selling artist and award-winning songwriter Dante Bowe is receiving criticism for posting a picture of himself wearing a shirt that depicts the bare chest of a man, including part of his groin. The image was taken at an event sponsored by Vogue Magazine. Bowe's Instagram post has been liked nearly 18,000 times and has over 760 comments, many of which are questioning Bowe's choice of attire.
Here are some of the comments from fans:
Why are you wearing that shirt bro...? 
Would you wear this shirt on stage worshipping Jesus? Please be a better representative. God has given you the platform, please don't abuse it. 
Dante, I just had to unfollow you. I love you brother, but that shirt is not seeking righteousness. 
The Bible says, "Be not conformed to this world...." You are supposed to be a representation of Jesus, but when you are standing with unbelievers and you can't tell who's who that's not a good thing. Praying for you.
My brother, the shirt is just provocative (arousing sexual desire or interest). Something seems off. Praying for you. 
Truly, I noticed Dante is not singing with his soul anymore. He's now more of an entertainer. Gone are the days of gospel music when you'd listen to him and shed tears. Go back Dante. Go back . You're a minister, start ministering. 
The way our flesh is offended when righteous judgment comes forth in a way that opposes popular belief and/or cultural norms. All and all I think wearing that shirt as a professing follower of Christ just displays a lack of wisdom and personal maturity in Jesus. Not casting bro out because I don't know who's praying for him but I think if Jesus lived today and Dante was a disciple of His then that shirt would have no place with him.
Some fans came to Bowe's defense, including Sabrina Harrison, co-owner of TRUE Music, the record label to which Bowe is signed, and co-founder of Amen Church.
"People be freaking out over literally nothing. Y'all!!! We are better than this," Harrison wrote. "@dantebowe is walking in authority and anointing. He shares the love and power of Jesus with people in rooms of massive influence, then they come only to find this spectacle."
Harrison, who is married to Amen Church founder Field Harrison, told those criticizing Bowe's shirt, "I know you mean well-I know you love Jesus with your whole heart and soul but please hear me...You're hurting more than your [sic] helping. WWJD?!"
Bowe is a platinum-selling songwriter and recording artist from Atlanta, GA. His independent debut Son of a Father (2017), rose to No. 21 on the Billboard Charts establishing a sound that was uniquely Dante - an infectious mix of soul, gospel, and R&B. In 2018, after spending time on the road as a backing vocalist, Dante left the security of steady employment to take center stage. His star was on the rise. He was a co-writer on the platinum-selling track "In Spite of Me [feat. Ciara]" for Tasha Cobbs Leonard, and Maverick City Music's biggest hit to date, "Promises". With his familial roots in his heart, and an optimistic future in his sights, Dante is set to release his sophomore album and label debut Circles on March 26th.  
Connect with Dante Bowe:
Website // Instagram // YouTube  
Tags : dante bowe Dante Bowe shirt Maverick City Music Dante Bowe news