Wells Fargo CEO Charlie Scharf to Speak at T.D. Jakes' International Leadership Summit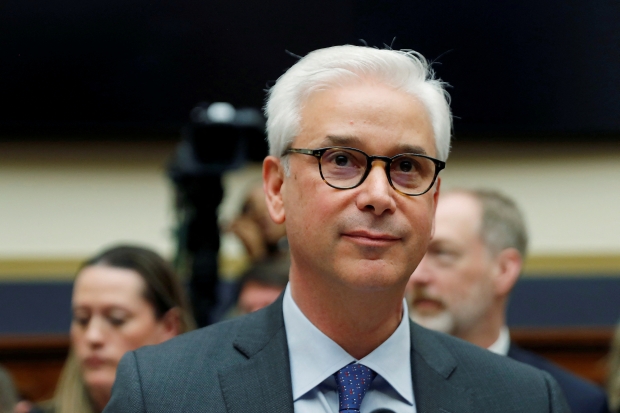 Charlie Scharf, CEO of Wells Fargo, has built a career in financial services for more than 25 years. Next week, he will appear at T.D. Jakes' International Leadership Summit to discuss "Building Bridges thru Valiant Leadership," to talk CEO to CEO. Jakes-a CEO himself overseeing the T.D. Jakes Group-will host Scharf on Friday, May 5 from 1-2 p.m. on South Hall Mainstage.
Scharf's appearance at the International Leadership Summit comes on the heels of a groundbreaking partnership between Wells Fargo & Company (NYSE: WFC), and the T.D. Jakes Group, which includes T.D. Jakes Real Estate Ventures, LLC (TDJREV), TDJ Enterprises (TDJE) and T.D. Jakes Foundation (TDJF). Over the next 10 years, the partnership between these organizations could result in up to $1 billion in capital and financing from Wells Fargo, as well as grants from the Wells Fargo Foundation, with the goal of revitalizing neighborhoods, fostering economic opportunity and creating long-term change in communities most in need.
The partnership marks the first of its kind in driving long-term transformational impact over the next decade. Jakes spoke to CBS Mornings yesterday about how the partnership will create mixed income opportunities and upward mobility.
The International Leadership Summit continues to be one of the most transformative leadership conferences as a standard-bearer for values-based business learning and professional development. This year's summit is being presented by Wells Fargo and is being held in Orlando, May 4-6 at the Orange County Convention Center. It aims to equip leaders, visionaries and entrepreneurs with the latest resources and expertise to help leaders navigate these volatile times.
Preceding the annual gathering, on May 3, a one-day intensive business accelerator program called Good Soil will be offered by TDJ Enterprises and made possible through a partnership with Stand Together Foundation. This will serve as a platform and clearing house for business leaders, influencers, and would-be entrepreneurs to inspire and proliferate opportunities for scaled black entrepreneurs and small businesses in diverse communities. The event marks the launch of The Good Soil Movement, an ongoing program to catalyze and support diverse business owners via a free, private app and a year-round schedule of live and virtual events to provide tools, resources and thought leaders. Within the next decade, Good Soil seeks to launch and nurture a million diverse entrepreneurs.
Other speakers appearing at this year's International Leaderership Summit include:
Tags : Wells Fargo Charlie Scharf T. D. Jakes T.D. Jakes' International Leadership Summit