Pastor Joshua Butler Resigns Following Controversial Book & Article on Sex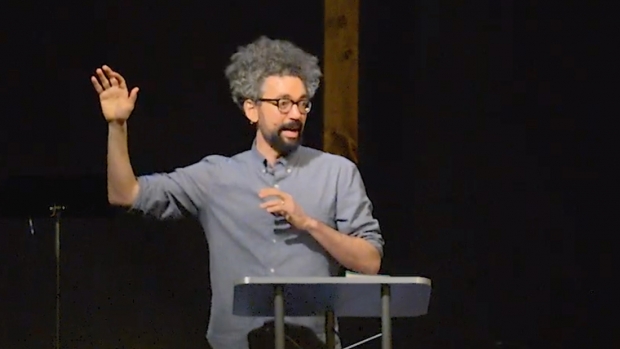 Joshua Butler, pastor of Redemption Church in Tempe, has resigned from the his Arizona megachurch on Wednesday. Butler received criticisms following the release of his book, Beautiful Union, and a related online article for the Gospel Coaltion. In both documents, Butler argues that "sex is an icon of Christ and the church." 
"I am resigning as co-lead pastor of Redemption Tempe," said Butler. "I have processed this with our elders and am writing this together with them, with a desire to share my reasons for resigning with you." 
In his church resignation letter, Butler said "the toll of this controversy on many of our staff and leaders this month has been intense." A copy of the letter was posted on social media. His photo and bio no longer appear on the church's website.
He continued, "On the one hand, I feel called to step more into these public conversations. I desire to be humble, charitable, winsome, and wise. There are some mistakes I've made I wish to own but also deep convictions I hold that I wish to contribute to the broader conversation. Our elders have been unanimous, alongside multiple mentors and leaders I trust (within Redemption and beyond) in affirming this sense of priority in this season." 
In March, an excerpt of the book appeared on the website of The Gospel Coalition. In the excerpt, titled "Sex Won't Save You (But It Points to the One Who Will)," Butler offered repeated descriptions of sexual intercourse in spiritual terms, most of them characterizing sex as a man bestowing a holy gift to a woman and comparing that to the relationship of Jesus and the church.
Among the passages people took issue with was one where the author described a wedding night by saying, "The groom goes into his bride. He is not only with his beloved but within his beloved. He enters the sanctuary of his spouse, where he pours out his deepest presence and bestows an offering." Another section, which compared Jesus to the bridegroom, said, "Christ penetrates his church with the generative seed of his Word and the life-giving presence of his Spirit." 
The excerpt led to public outcry, claiming Butler's writing presented an oversexed view of religion centered on male pleasure. While the excerpt did quote from the New Testament's Letter of Paul to the Ephesians, theology professor Beth Felker Jones, among others, argued Butler had missed the point of the passages he addressed.
"But the piece does not dig into Ephesians, paying close attention to the text," wrote Jones. "Instead, it turns into a rhapsody over a very male-centered experience of sexual intercourse."
The Gospel Coalition removed the article days after it was posted, replacing it with an apology and a note that Butler had resigned as a fellow with the Keller Center for Cultural Apologetics, a project of The Gospel Coalition, named for popular author and retired pastor Tim Keller. 
Tags : Joshua Butler Joshua Butler resignation Joshua Butler sex Beautiful Union the gospel coalition