Laura Toggs, Brian Houston's Daughter, Offers Her Parting Words to Hillsong Church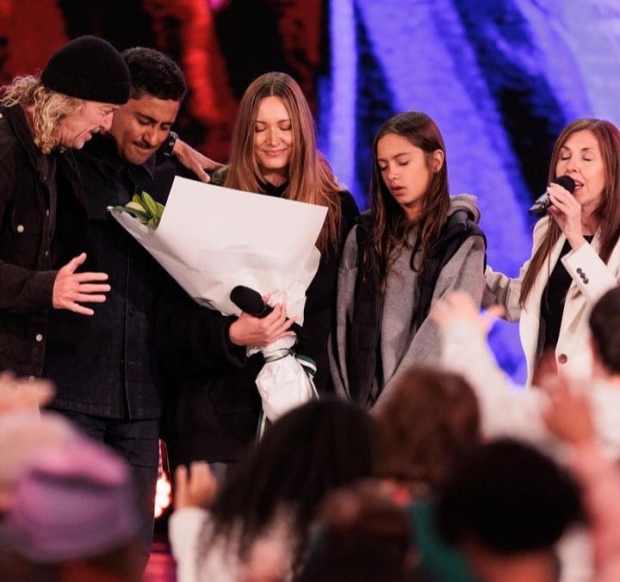 Laura Toggs, daughter of Hillsong Church's founding pastors Brian and Bobbie Houston, has left Hillsong Church together with her husband Peter. Laura was the pioneer of Hillsong Young & Free. Together with her husband Peter, they pastored the youth ministry of Hillsong Church.   
After spending 36 years (her entire life) in Hillsong church, Laura is finally stepping out of her comfort zone. She has taken the time to reflect and offer her thanks to her church. 
"Thank u Ps Phil & Luc for creating a moment in the service as we step into a new chapter. It gave us the chance to share our hearts with our church of 30/36 years & it meant a lot to be prayed for alongside our kids in the place we have both grown up in. Both of us have been in our church for as long as we can remember & our affection remains for the people, places & experiences that have made an indelible mark upon our hearts. We will forever be grateful & will always call the people that we've shared so much life & ministry with `family.' Thank u @hillsong church."  
Reportedly, Laura and Peter have been very dissatisfied with the handling and revelations of the scandals over the last two years and are moving on for that reason, despite benefitting from some of the generous wages Hillsong paid staffers. The couple was making nearly $320,000 a year from Hillsong, not including honorariums, speaking fees, and another salary from the Shiloh ministries, which some sources peg at another $250,000. They live in a $1.3M dollar home in Glenhaven, one of the most desired neighborhoods in Sydney, Australia.
Laura Toggs left the church a litle after a year after her father resigned. In March 2022, Brian Houston resigned his position as senior global pastor after an internal investigation into his conduct with two women connected to the church. It was reported that in 2013 and 2019 he had engaged in inappropriate behaviour with both women. No word yet has been given about the Toggs' future plans.  
Tags : hillsong church Laura Toggs Brian Houston brian houston news