Gordon Mote Celebrates His 21st Year in Ministry with "Where You Lead Me"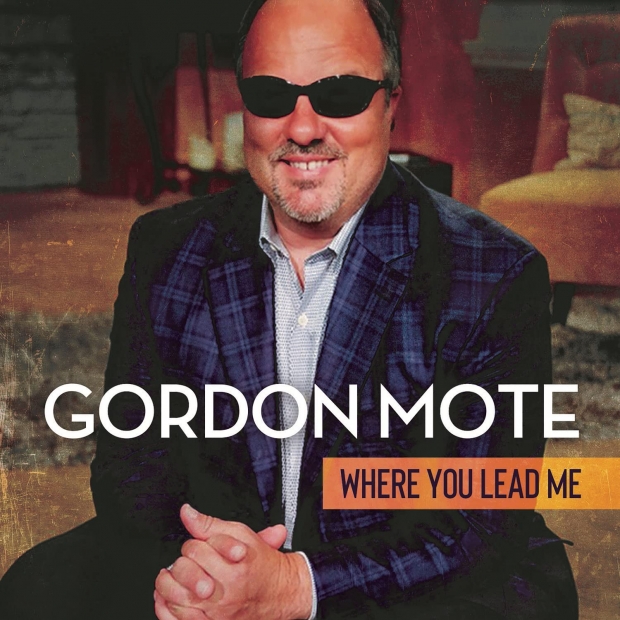 Gordon Mote will be releasing his 15th solo recording Where You Lead Me on May 26. Embarking on his 21st year in full-time ministry, it is fairly safe to say that the multi-talented producer, singer, musician shows no signs of slowing down as he continues to choose to follow the direction of Christ, wherever He leads. 
Where You Lead Me features 12 songs, including the title cut, penned by Mote and fellow songwriter, Lyn Rowell. The recording also features guest appearances by noted artist/songwriter/worship pastor Travis Cottrell, as well as Randy Owen and Jeff Gentry, long-time members of legendary country group, Alabama.
Blind from birth, the Alabama native's earliest recollections center around a love for music. As an extraordinary performer, Gordon has the amazing ability to communicate God's mercy and love. With 14 solo recordings to his credit, as well as 18 Academy of Country Music Award nominations, two Grammy nominations, a Gospel Music Association Dove Award, and 30 years of touring, including 20 years as a solo artist, Gordon Mote continues to blaze new trails.  
Tracklist:
1. The First Song
2. Missing Jesus
3. Door Wide Open
4. Come Tomorrow
5. He Forgives and Forgets
6. Wool
7. I Can't Sing The Blues No More
8. Walking Each Other Home
9. Keep Doing That Thing
10. What I Already Know
11. His Eyes
12. Where You Lead Me (I Will Follow)
Tags : Gordon Mote Where You Lead Me Gordon Mote gordon mote new album gordon mote news