Tye Tribbett Takes Nick Cannon's "Wild 'N Out" to Church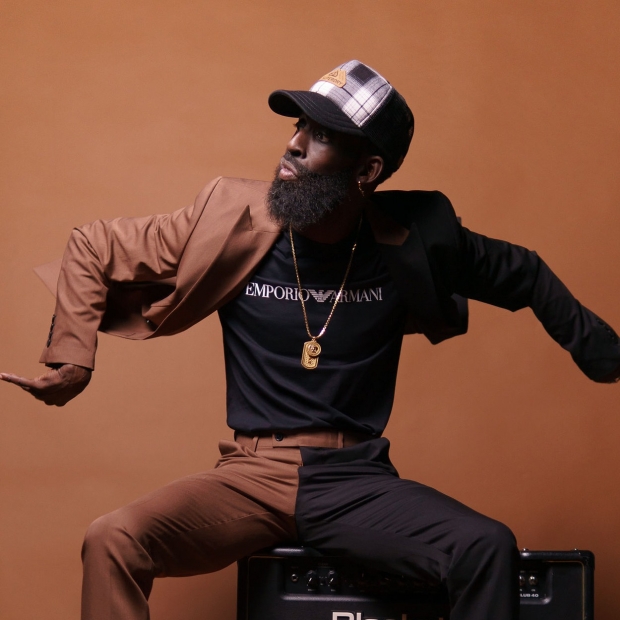 Last week, multiple GRAMMY-winning artist Tye Tribbett made an iconic appearance on Nick Cannon's "Wild 'N Out," where he captained the Old School team, leading them to victory. Tribbett took part in four sketches/improv-games before closing the show out with a rapturous performance of his song "New" from his latest LP All Things New. His energy could not be contained -- he had to jump into the audience to make sure they felt it as well.
Check out Tye Tribbett performing on Wild 'N Out Here
Tye Tribbett recently received nine nominations for the 2023 Stellar Awards, the second most nominated artist of the year. His nods include Artist of the Year, Album of the Year, Song of the Year, Male Artist of the Year, Producer of the Year, Contemporary Male Artist of The Year, Contemporary Album of the Year, Urban/Inspirational Single or Performance of The Year, and Rap/Hip Hop Song of the Year. The Stellar Awards show taping will return to The Orleans Arena in Las Vegas on Saturday, July 15, 2023 and is open to the public. 
Last month, Tribbett made his long-awaited NPR Music Tiny Desk debut with an explosive set of key songs from his career and recent LP. Abundant with "musical excellence" and "vigor," Tribbett delivers "complex instrumental arrangements [with] jazzy licks and funky beats that drove spontaneous but smooth transitions" (NPR Music), all supported by a choir, horns and full rhythm section.
Tribbett has built a tremendous career and is globally known for his charismatic, dynamic personality, and range - from delivering high-energy praise songs to intimate worship moments and even African rhythms to trap beats. His music cannot be classified as just one genre, but his unique, abstract way encompasses all, which has helped him garner many awards and accolades, including two Grammy wins (and seven Grammy nominations), five #1 albums, four #1 digital tracks, three #1 radio singles, and ten Billboard Top 10 songs. He recently wrapped a national tour in support of his two latest projects, All Things New and and All Things New: Live In Orlando, the culmination of a milestone-marking year for the Gospel legend and icon.
Tags : nick cannon Wild 'N Out Tye Tribbett tye tribbett news