Earl Bynum Makes His Film Debut in NEW WORLD ORDER: DARK PRINCE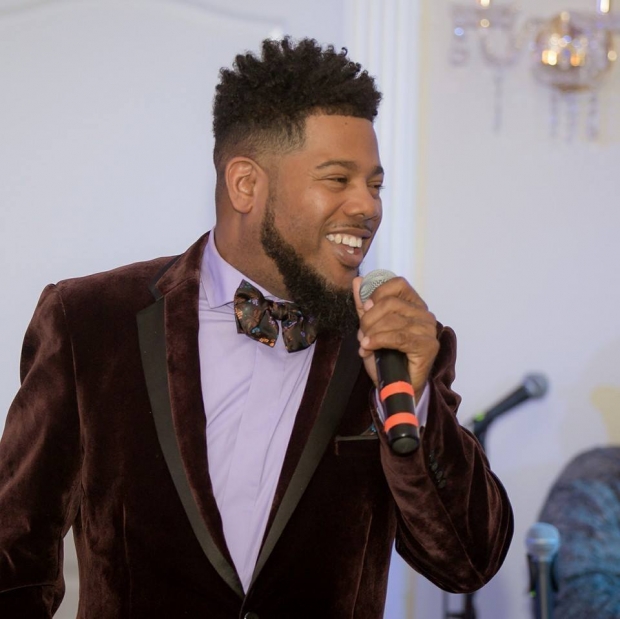 Stellar Award-winning artist, songwriter, producer, executive minister of music Earl Bynum will appear in the anticipated suspense-thriller film, NEW WORLD ORDER: DARK PRINCE. Bynum was cast for his dynamic stage presence and prolific delivery.  The role finds him in his natural element as a worship leader.
"I am grateful to be a part of this great vision and incredible cinematic presentation," says Bynum.  "Who would have ever thought that a young man from a small town called Franklin, VA, would be on the big screen? However, God knows the plans he has for us."
Antionette McCoy produced the film, and Duane McCoy wrote the film and music score. DARK PRINCE is inspired by the prophetic events that happen throughout the Bible. Duane and Antionette wrote the adrenaline-rushing, spine-chiller based on the book of Revelations.  
In the film, a global cult takes over the world and forces everyone to worship a man as god.  A grief-stricken and wayward L.A.P.D. sergeant must battle his inner demons to defeat an evil empire and accept his fate to lead an underground militia.


DARK PRINCE is showing in private screenings now across the country from May 26 - August 16.  Earl Bynum invites you to the June 2 premiere at the AMC Lynnhaven 18 Theatre in Virginia Beach, VA.  Get tickets here.   You can find a premiere in additional cities here and at nwodarkprince.com.

Dark Prince Exclusive Private Screening Premieres

May 26       Harkins Estrella 16 Theatre        Goodyear, AZ
May 29       AMC 309 Cinema 9 Theatre       North Wales, PA
May 12       AMC North Park 15 Theatre       Dallas, TX
June 2        AMC Lynnhaven 18 Theatre       Virginia Beach, VA  
June 10      AMC Creve Coeur 12                 St. Louis, MO  
July 22       AMC Great Lake 15 Theatre      Auburn Hill, MI 
June 23      AMC Owings Mills                      Owings Mills, MD    
July 28        AMC Festival Plaza 16              Huntsville, AL  
August 4     AMC Penn Square 10               Oklahoma City, OK 
August 12   AMC The Grove 14                   Los Angeles, CA  
August 16   Harkins Estrella 16 Theatre      Goodyear, AZ  
Tags : earl bynum earl bynum news earl bynum interview NEW WORLD ORDER: DARK PRINCE Earl Bynum film debut