Watch Lauren Daigle and Megan Danielle Sing "These Are The Days/Thank God I Do" On "American Idol" Finale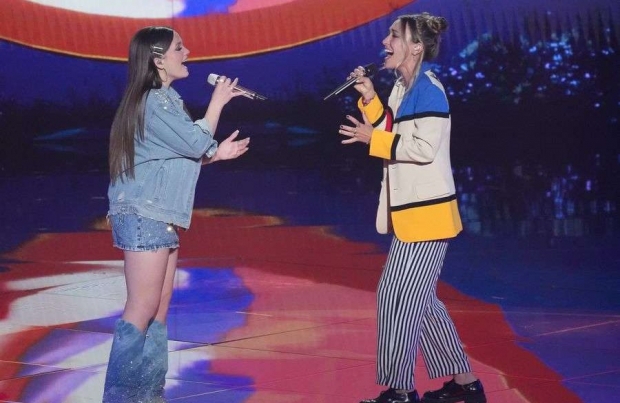 Two-time GRAMMY Award winner Lauren Daigle returned to American Idol to sing with contestant Megan Danielle on the season finale. Daigle sang "These Are The Days" and then Danielle joined her for "Thank God I Do." Both songs are featured on Daigle's recently released self-titled album.
Danielle came in 2nd place on season 21 of American Idol. Hawaii native Iam Tongi was crowned this season's champion. Danielle, who is from Georgia, was surprised by Christian singer Lauren Daigle during her "Idol" audition while she was singing Daigle's "You Say." During her introduction video, Danielle shared that her late grandfather encouraged her to switch to Christian music since she used to sing in bars with her band. Despite the loss, Danielle continues to make music, including her recently released single, "Dream Girl." 
Lauren Daigle herself tried out for American Idol in 2010 and 2012 after she was encouraged by her family to compete in the singing competition. She was cut just before the final 24 contestants in 2010, and she did not make it to Hollywood in 2011. She made it to the Hollywood round in 2012, but was cut in the first Las Vegas round. 
Tags : Lauren Daigle American Idol american idol finale Megan Danielle Megan Danielle news