Biglife's John Heerema On How We Can Help Rescue 8,500+ Christians from Taliban Death Threat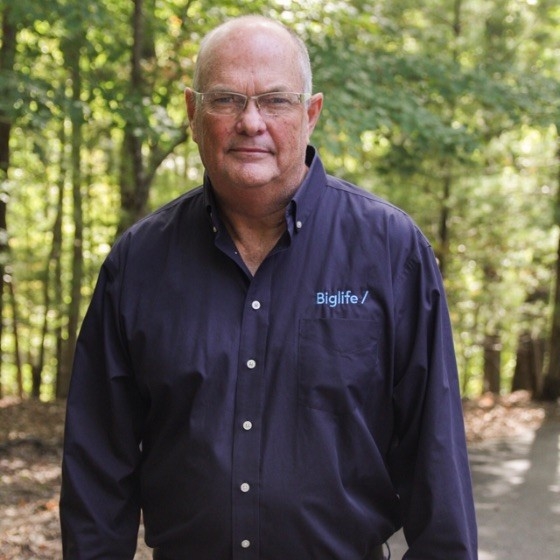 Biglife, a non-profit that empowers indigenous Christians to reach and disciple their local communities, has identified over 600 families - 8,500+ individuals, 80% of whom are women and children - under death threat by the Taliban because of their faith.
Biglife aims to raise $4.5 million to secure the evacuation of these families from Afghanistan. Monies raised will be utilized to provide food, shelter, medical care, transportation, travel documents and other required essentials. After removal, Biglife presents refugees with the opportunity to meet with UNHCR (United Nations High Commissioner for Refugees) to ensure that physical needs and housing are provided as each family is relocated from a temporary to a permanent country of residency. 
We are honored to catch up with John Heerema, CEO of Biglife, for this exclusive interview. 
Q: John, thanks for doing this interview with us. Let's start with yourself: tell us about yourself and your current ministry.
Thank you for the opportunity to raise awareness about Afghanistan. Biglife started in 2000. My wife, Kathy, and I were convicted by a question in the book Unveiled at Last, which asked "Are you leading a little life in your own little world, or are you willing to lead a big life, a life with a big kingdom impact?" We suddenly realized that our "perfect" life was perfectly shallow; it was all about us. We took a leap of faith and started Biglife, trusting that the Lord would lead us to opportunities to share His Gospel and make that big Kingdom impact.
Q: Can you tell us a little about Biglife and it's ministries?
Biglife's mission is to empower believers worldwide to reach and disciple their own people for Jesus Christ. We envision radically obedient disciples turning the world upside-down for Him. We've found that discipleship happens best when people reach and disciple their own people. When believers are empowered to reach their own people, they understand the language and culture better than we ever could, they never get homesick, and they even like the food. Due to their love for their own people, they run towards the danger instead of running away. Who would be better to reach the people of Afghanistan than an Afghan? Biglife is operating with this strategy in 161 countries across six continents today!
Q: What is happening right now to believers in Afghanistan?
Since the Fall of Kabul in August of 2021, the Taliban has relentlessly persecuted anybody who doesn't conform to their radical Islamic beliefs. We continue to receive reports of believers in Afghanistan who've been martyred because of their relationship with Jesus Christ. This number includes men, women, and children. However, we also believe this is the greatest opportunity of our lifetime to reach Afghanistan for Jesus Christ. As we've seen repeatedly, chaos always leads to opportunity to share the good news of Jesus.
Q: How did your interest in the Afghanistan crisis begin.
We began working in Afghanistan in 2008, following our strategy to train believers to reach and disciple their own people. After Kabul fell, we received a call from former military operatives requesting Biglife to help their interpreters and informants escape the country before they were hunted down by the Taliban. We were asked due to the number of leaders we have on the ground in Afghanistan. From there, our work escalated. We've been able to collaborate with other organizations to help over 53,000 people evacuate the immediate danger of the Taliban.
Q: What are some areas of needs the believers in Afghanistan are facing now?
The biggest need is to get at-risk believers out of the country. There are currently 8,000+ believers still trapped and fearing for their lives because of Taliban persecution. 80% of them are women and children. Our prayer is to see these at-risk believers evacuated out of Afghanistan and into areas of refuge for them to eventually be relocated to a permanent home away from the Taliban.
Q: How can we as churches and individuals respond to such a crisis?
The best ways to respond to this crisis is to support the work prayerfully and financially. We need to raise at least $4.5 Million to see these at-risk 8,000+ believers evacuated. The cost to evacuate one person is just over $500. This covers the cost of the essential transportation and paperwork to move one person. Please continue to lift up the crisis in Afghanistan in prayer and join us in praying that the Lord will work in mighty ways and turn the hearts of Afghanistan to Jesus.
Q: Where can we go to find out more about Biglife and what Biglife is doing in the midst of this crisis?
Anybody interested in learning more about Biglife's work in Afghanistan or globally can visit us at Big.life
Tags : John Heerema Biglife John Heerema interview Taliban Death Threat Afghanistan Afghanistan appeal