Michael Catt, the Megachurch Pastor who Helped Produce "Fireproof" and "Courageous," Enters Hospice Care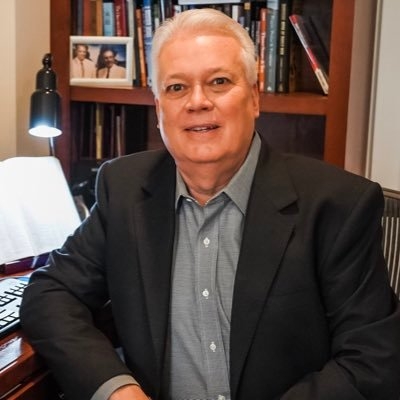 Michael Catt, the megachurch pastor who helped produce Christian films "Fireproof" and "Courageous," enters hospice care. Not too long ago, a cancerous tumor has been discovered in Catt's brain stem. Refusing to continue anymore cancer treatments, the pastor's health has worsened leaving him with only a few months to live. 
"In those five years, he has been blessed to have minimal side effects or pain, despite dozens of radiation and chemo treatments," the Catt family stated. "However, in recent months, his health has taken a turn for the worse, and he has had several surgeries, hospitalizations and emergency room visits. Recently doctors found a tumor in his brain stem. They do not recommend operating on the tumor."
The statement contines, "Because of this, we have chosen to forego any future cancer treatments, with the goal now being to make him as comfortable as possible through palliative care for the few months he has left this side of heaven."
The family also asks for his wife, Terri, as well as their children, Erin and Hayley, son-in-law Drew and foster child Paisley.  "We hope in Heaven, where one day there will be no more suffering, pain, tears or death. Where we will one day worship at the feet of Jesus together," the family continued. "We trust in El Roi, the God who sees us. We look to the Good Shepherd to comfort us & Make His presence known to us in our grief."
Catt became pastor of the church in 1989. He served in that position until April 2021, when he retired after preaching more than 2,000 sermons. In addition to serving as pastor of Sherwood Baptist, Catt played an instrumental role in the development of Sherwood Pictures, which has produced several faith-based films. Catt served as the executive producer for Christian movies that include "Facing the Giants," "Fireproof" and "Courageous." He also wrote multiple books: Fireproof Your Life, Prepare for Rain, The Power of Desperation, The Power of Persistence, The Power of Surrender, The Power of Purpose, Courageous Living and Courageous Teens.  
Tags : Michael Catt Michael Catt pastor Michael Catt the Megachurch Pastor who Helped Produce "Fireproof" and "Courageous " Enters Hospice Care