Jackie Hill Perry Has Read & Recorded the Entire Bible Word for Word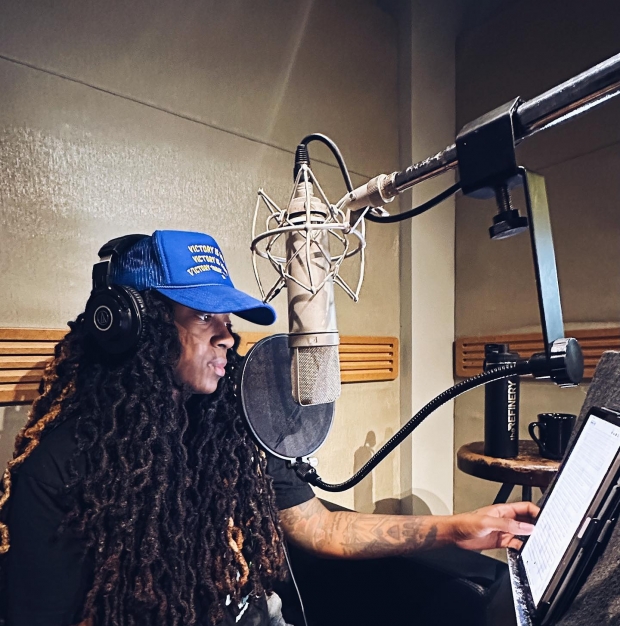 Author, poet, bible teacher and hip-hop artist Jackie Hill Perry has read and recorded the entire Bible! The ESV Audio Bible Read by Jackie Hill Perry will be released on September 7, 2023 via Crossway Books. The project took almost 2 years for Perry to complete. 
She writes, "And finally, after almost two years, I've finished recording the Bible. All 757,439 words. I've thanked God many times for the grace this has been. To read scripture from beginning to end OUT LOUD is just....special. Following the storyline, I discovered details I'd never learned and will never forget.
"I wrote a book and had a baby in the middle of the process so thank you @crosswaybooks for the opportunity and for your patience with me."

ESV Audio Bible read by Jackie Hill Perry is a word-for-word reading of the ESV Bible text. It will be available as a convenient MP3 download. It is a great way to encounter God's Word and the story of salvation on any phone, tablet, or computer. 
Since becoming a Christian, Perry has been compelled to use her speaking and teaching gifts to share the light of the gospel of God as authentically as she can. She is the author of Gay Girl, Good God: The Story of Who I Was, and Who God Has Always Been and the Bible study Jude: Contending for the Faith in Today's Culture. At home she is a wife to Preston and Mommy to Eden and Autumn. 
Tags : jackie hill perry jackie hill perry news The ESV Audio Bible Read by Jackie Hill Perry