LET ME HAVE MY SON, New Film that Sheds Light on Mental Illness, is Available Now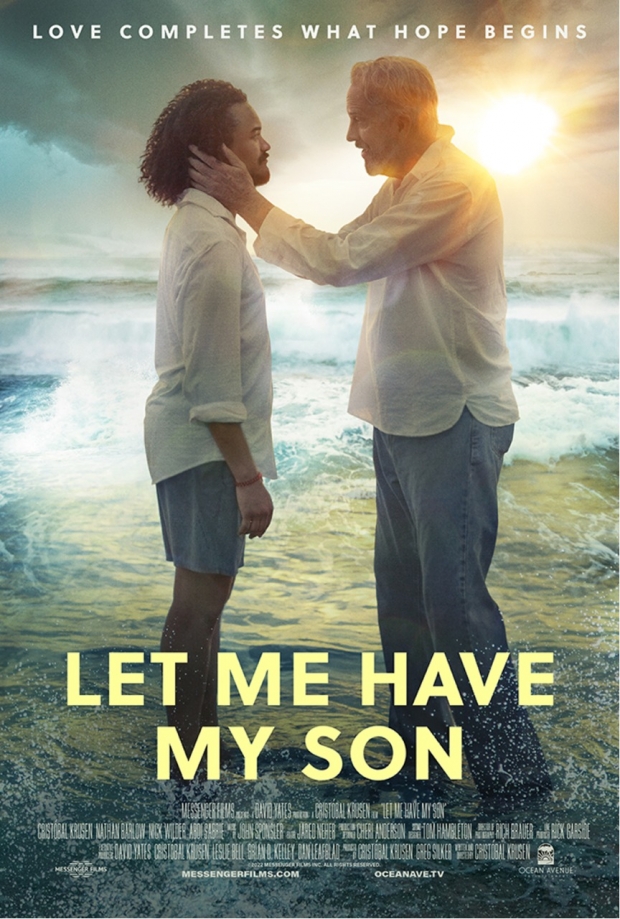 Bringing awareness to issues surrounding mental illness, giving support to families, and dispelling the stigma surrounding the disease, LET ME HAVE MY SON is now available as a Virtual Cinema Event.  The award-winning film was created by Writer/Director Cristóbal Krusen, Messenger Films, and is distributed through Ocean Avenue Entertainment. 
Trailer and Tickets are available at tickets.letmehavemyson.com. 
LET ME HAVE MY SON is the heartwarming, hope-filled story of a father desperately seeking to be reunited with the dear son he has lost to mental illness.  
View a short video sharing Krusen's heart and the story behind the project.
In the film, Ben Whitmore Sr. (Krusen) travels to Middlemouth Security Hospital after being informed that, after years of treatment, his son, Benny (Nathan Barlow) has recovered from schizophrenia. Instead of bringing Benny home, however, Ben Sr. discovers that he has disappeared, triggering the father's increasingly desperate search for answers. In an epilogue to the film, viewers get to experience a brief, emotional video of Cristóbal and his real-life son, Daniel, sharing family time together. 
The release of the film could not be timelier, as the National Institute of Mental Health reports that currently 1 out of 5 of our nation's children now suffer from debilitating mental disorders. The word 'schizophrenia' itself means "a splitting of the mind"** , and according to the World Health Organization, over 21 million people worldwide struggle specifically with schizophrenia.   
Cristóbal shares, "My son was, and still is, the apple of my eye. While his disease has taken him away from us in many ways, we can still see the goodness of the Lord at work. I hope the book, and now the film, can give hope and encouragement to those facing issues of mental illness. I believe that  love completes what hope begins, and God's gift of faith will carry us through life's often arduous journey." 
LET ME HAVE MY SON was created by Messenger Films and distributed through Ocean Avenue Entertainment.  
Tags : LET ME HAVE MY SON LET ME HAVE MY SON film LET ME HAVE MY SON movie mental health