Join Ginny Owens for a Mini-Concert & Chat This Thursday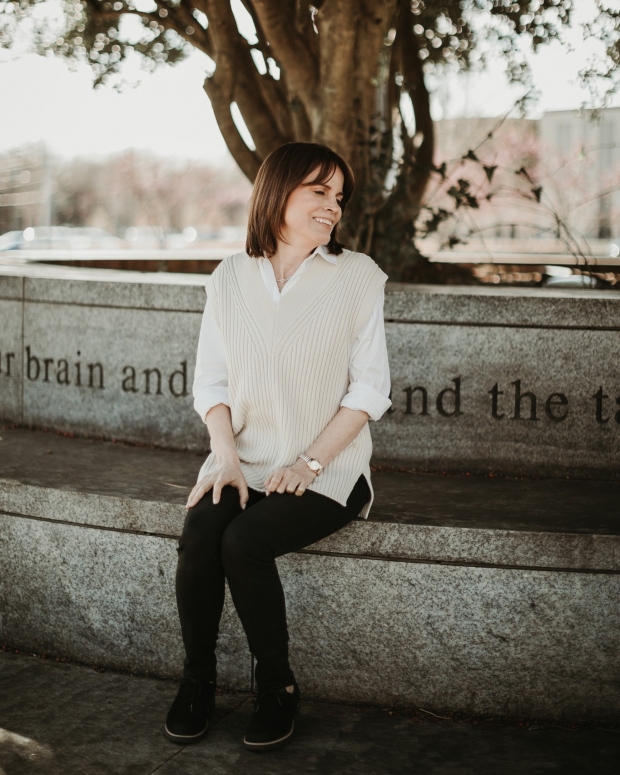 Singer and songwriter Ginny Owens invites fans and listeners to join her for an informal mini-concert and chat this Thursday evening (May 30th). In order to be part of this concert, you have to sign up to Owens' patreon site: Patreon.com/ginnyowens. 
Owens writes, "I have a wonderful team of monthly encouragers and supporters, (which includes some of you), who help make possible the music, videos, and books I create. Every couple of months, we gather for an informal mini-concert and chat, and we'll be doing that again this Thursday evening.
If you've browsed my website, you might have come upon my Patreon page, but if not, Patreon is a place where patrons support artists whose work they believe in and enjoy. My Patreon crew gets music before it's released, concerts like the one on Thursday, and even demos of new songs as they're being written."
Owens has spent the past two decades sharing her heart with listeners and readers as a singer/songwriter, author, teacher, and advocate. Her unique musical style and inspirational lyrics have transcended genre definition and taken her to diverse venues that include the White House, the Sundance Film Festival, Lilith Fair and the National Day of Prayer in Washington, D.C. Ginny has also been an adjunct professor at her alma mater, Belmont University, served as a worship leader, partnered with non-profits, and authored two books. 
Tags : ginny owens ginny owens news Ginny Owens mini-concert