Jon Shabaglian on His Calling as a Worship Leader, Psalmist Mission & His New Music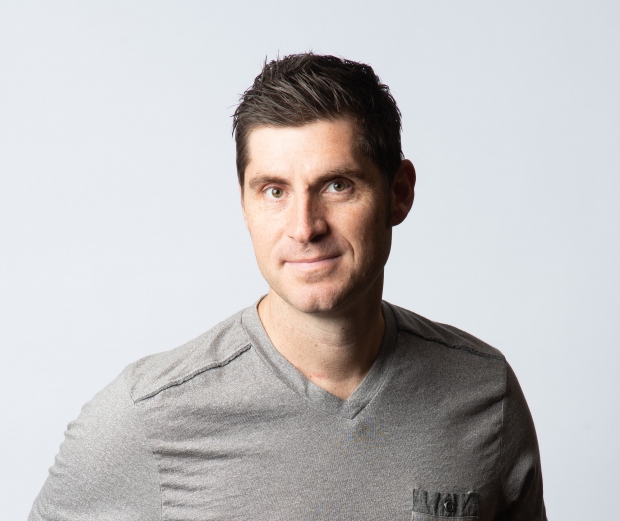 Jon Shabaglian has been an acclaimed recording artist, songwriter, worship leader and pastor for more than two decades. With multiple recordings to his credit, Shabaglian has also toured internationally as a music missionary and is the creator of Gracenote, a unique program bringing music and art lessons to under-resourced children in California. 
In addition, he is the founder and leader of Psalmist Mission, a multi-faceted nonprofit presenting annual music and spiritual formation intensives. The nine-month cohorts are designed to raise up biblically grounded worship leaders and Kingdom artists around the world. 
Inspired as a healing prayer following a season of pain and suffering both in his own life and the world at large, acclaimed singer/songwriter and recording artist Shabaglian's "Symphony of Peace" is now available on streaming platforms.
A soaring anthem encouraging listeners to be instruments of reconciliation in a divided world, "Symphony of Peace" was written by Shabaglian, Temitope and Hart. The song's tenderly emotive verses give way to a powerful proclamation of peace showcasing a choir of graduates from Shabaglian's Psalmist Mission training ministry.    
Q: Jon, thank you for doing this interview with us. How did you first discover your calling as a worship leader?
This is a beautifully layered question, as it intersects identity, calling and passion. We tell the Psalmists we mentor that there is no such thing as a worship leader who isn't first a worshiper. I'm half Armenian and half German Mennonite, so I have two special bloodlines intersecting in me-one with 1,700 years of Christianity in my Armenian lineage, and the other with generations of music ministry on my German Mennonite side. My Mom says when I was 8 months old, I was singing along in Armenian with the Lord's Prayer (known as the "Hayr Mer") at church. Today, lifting up Jesus through music and helping bring God's hand and people's hands together is a sacred honor of my life, along with being God's son, a husband of 20 years, and a father to my two precious kids.
Q: I believe you also have a passion to train up Biblically grounded new and upcoming worship leaders. How did you develop this passion?
Much of my passion to help raise up other leaders came out of the void of not having Psalmist fathers-spiritual music mentors-in my own life. For many years I looked around my community and could not find older, gifted artists with healthy marriages who feared the Lord, so as a young adult I began to have a burden to pour into others.
As I look at the Scriptures, I see a massive emphasis on discipleship, which has been so important in helping sustain the crescendo of Christianity for 2,000 years now. And yet, I see today's Church culture unfortunately diverging from this time-consuming task, often choosing to focus more on larger programs and productions. As a result, the fruit tends to more anemic. We have become a microwave culture, but God is a slow "crock pot" cooker. His value has always been on people and heart transformation.
Q: Tell us more about the Psalmist Mission ministry?
Five years ago, while doing a test program for a Worship Institute at Fresno Pacific University in California, I felt the Lord say, "Jon, raise up trustworthy Psalmists." His emphasis was "trustworthy." He didn't say "talented" (though a real Psalmist is) and I know He didn't say "trendy." Before that, I didn't even use the word "Psalmist"-which means musician for God-but when it came time to launch this initiative, "Psalmist Mission" was the one phrase that was instantly in my heart and mind. The title finally crystallized the missional music calling I had been carrying for 20 years without fully knowing how to bring to fruition.
Today, Psalmist Mission leads a nine-month worship cohort for musicians and worship leaders, built around nine pillars that focus on both professional music training and spiritual formation. The Psalmist family has grown to nearly 90 musicians and worship leaders across California. From Korean, Ukrainian, Armenian, Hmong, African American and Hispanic backgrounds, these diverse Psalmist Mission graduates are leading and serving in many different churches in the surrounding communities. I remember the first phone call from a senior pastor who said, "Jon, I'm watching my worship leader grow. Thanks for whatever you're doing on Monday night." To God be the glory alone. I am humbled at the remarkable fruit thus far, and I believe this model can be further implemented around the country and the world.   
Q: One of your songs "Reconciliation Song" is very personal to you. What is the song about and why is this song important for you?
This song speaks of a movement that only God could orchestrate. In 2015, I was invited by Mennonite missionaries to be the worship leader for a historic reconciliation gathering commemorating the 100-year anniversary of the Armenian Genocide in Istanbul, Turkey. This event brought together what would normally be considered two enemy people groups, the Turks and Armenians, but God did it!
In His divine preparation for this invitation, four years prior I met and worked with musician at a conference in Nashville. He was a world class violinist, and I learned he was also a Turk. Orhan became my first Turkish friend, and he was featured on "Reconciliation Song." He happened to be in Istanbul during the time of this historic gathering, so we were able to share our story and perform "Reconciliation Song" together at the concluding celebration. Sacred moments from this gathering were captured in a documentary, "Journey to Redemption," showing the power of the Turks and Armenians coming together at the cross. God used "Reconciliation Song" as a sacred anthem at that event, and it's also featured in the documentary. 2 Corinthians 5:18 says, "All this is from God, who reconciled us to himself through Christ and gave us the ministry of reconciliation."
Q:  You have recently released a new song called "Symphony of Peace." tell us more about this song?
"Symphony of Peace" is another anthem celebrating God's heart for peacemaking and reconciliation, and it's also uniquely personal for me. During a very difficult season for my family, God birthed this tender song with my dear friend and producer Sam Hart and gifted Nigerian recording artist Temitope, who also carries a huge heart for reconciliation. The recording features a choir of Psalmist Mission graduates from the past four years. "Symphony of Peace" carries the words of Jesus in Matthew 5, "Blessed are the peacemakers, for they will be called children of God." To the listener, I hope it speaks of the powerful strength of God, who is always in command and can write symphonies of peace even when our world may be crumbling. He also invites us to be peacemakers to those hurting around us.
Q: Are you currently working on a new album? What can fans be looking forward from you in terms of new music?
Yes, I am in a season of prepping towards new single releases with fun and unique collaborations, while also watching God expand the impact of Psalmist Mission.
We often assemble Psalmist Mission graduates to support various community outreach events, and we are working on collaborations with other prayer and worship movements around the country and missions overseas, endeavoring to lead by example and train up other musicians for God. We covet your prayers as we bring Christ's Light into our darkening culture, as Psalmists on a mission.
Q: Where can our readers find out more about you and your music?
My music is available on my website, www.JonShabaglian.com, as well as anywhere you buy or stream music. Readers can also learn more about the work of Psalmist Mission at  www.PsalmistMission.org. I want to encourage folks that God will never take more than He gives, and He is looking throughout the Earth to strengthen those hearts that are set on Him (2 Chronicles 16:9). As people enjoy the music, I hope it will stir them to follow Jesus with all their heart. It's the most amazing journey of life!
Tags : Jon Shabaglian Jon Shabaglian news Jon Shabaglian interview Symphony of Peace