Lee Greenwood Celebrates the 40th Anniversary Of "God Bless The USA"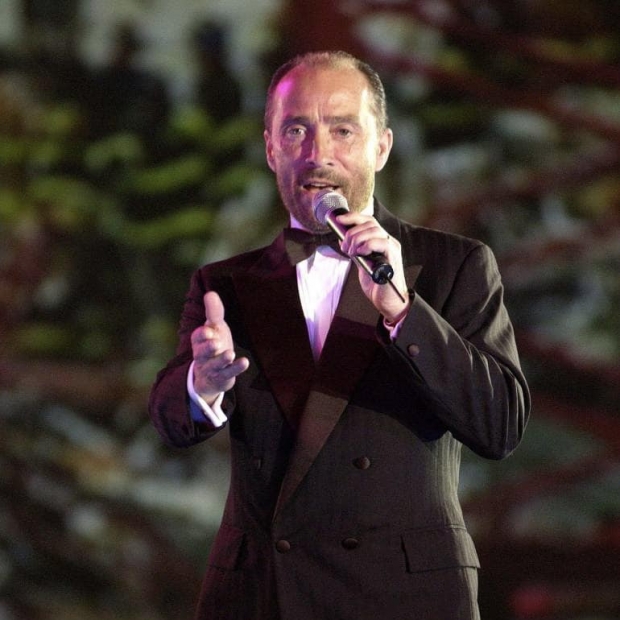 2023 marks the 40th anniversary of Lee Greenwood writing America's most recognizable patriotic song, "God Bless The USA." Greenwood penned the song in 1983 and it was released by MCA Nashville in 1984 becoming a mainstay year after year at every patriotic holiday party, fireworks display celebration, and military retirement.
Greenwood wrote "God Bless the U.S.A." in response to his feelings about the shooting down of Korean Air Lines Flight 007. He said that he "wanted to write it my whole life. When I got to that point, we were doing 300 days a year on the road, and we were on our fourth or fifth album on MCA. I called my producer, and I said I have a need to do this. I've always wanted to write a song about America, and I said we just need to be more united." As for writing the song itself, Greenwood wrote that it more or less "wrote itself", and that the lyrics flowed naturally from the music as a reflection of his pride to be American. 
As part of the 40th-anniversary celebration, Greenwood will be touring throughout North America with several key event announcements to be soon made, however, as part of his final years of touring Greenwood has joined the roster of Action Entertainment Collaborative with Charles Ray and Nick Meinema serving as the co-responsible agents.

"Charles and I are thrilled to have the opportunity to work with this amazing singer, American Treasure, and Patriot as he plots his final years of touring," says AEC's Nick Meinema.

"I am really excited to see where my final years of touring take me," says Lee Greenwood. "I have played every clubhouse, steakhouse, and outhouse and there is nothing more enjoyable than being on stage, for me at least. I have been blessed to travel the world on USO Tours and play fairs, festivals, and theaters. I am looking forward to gracing those stages, once again, on these final years of touring."
Lee Greenwood On Tour:
June 09 - Bartlesville, Oklahoma - OKM Music Festival
June 10 - Hinton, Oklahoma - Sugar Creek Casino
June 16 - Tysons, Virginia - Capital Hall
June 17 - Westminster, Maryland - Island Green
June 23 - Meridian, Mississippi - MSU Riley Performing Center for the Arts
June 24 - Malvern, Arkansas - Brickfest
June 26 - Orlando, Florida - Rosen Centre
June 30 - Alto, New Mexico - Private
July 01 - Greenville, Texas - Texan Theatre
July 02 - Catoosa, Oklahoma - Hard Rock Tulsa
July 03 - St Joseph, Missouri - Private
July 04 - Big Cedar, Missouri - Bass Pro Shops 4th of July Celebration
July 16 - Geneva, Ohio - Yankies Bar and Grill
July 25 - Cottageville, West Virginia - Jackson Country Youth Fair
August 02 - New Paltz, New York - Ulster County Fair
August 17 - Berrien Springs, Michigan - Berrien County Youth Fair
August 19 & 20th - Traverse City, Michigan - Park Place Hotel and Conference Center/Elks Lodge #323
August 23 - Hiawassee, Georgia - Anderson Music Hall
August 26 - Monroe, North Carolina - Down Centre Theatre
August 31 - Syracuse, New York - New York State Fair
September 22 - Ocean City, Maryland - Roland E. Powell Convention Center
September 24 - Durham, Connecticut - Durham County Fair
September 30 - Batavia, Illinois - Flag Day Charity
October 09 - Perry, Georgia - Perry Fair
October 14 - North Myrtle Beach, South Carolina - Alabama Theatre
November 04 - New Orleans, Louisiana - Private

Most recently, Greenwood was presented with a plaque signifying his achievement of selling more than 25 million albums worldwide, throughout his 40-year career, by Dustin Lynch and Grand Ole Opry General Manager Dan Rogers. 
Tags : lee greenwood lee greenwood news lee greenwood tour 40th Anniversary Of "God Bless The USA" god bless the USA