NEFARIOUS, A Modern Day Screwtape Letters, is Available on VOD Today!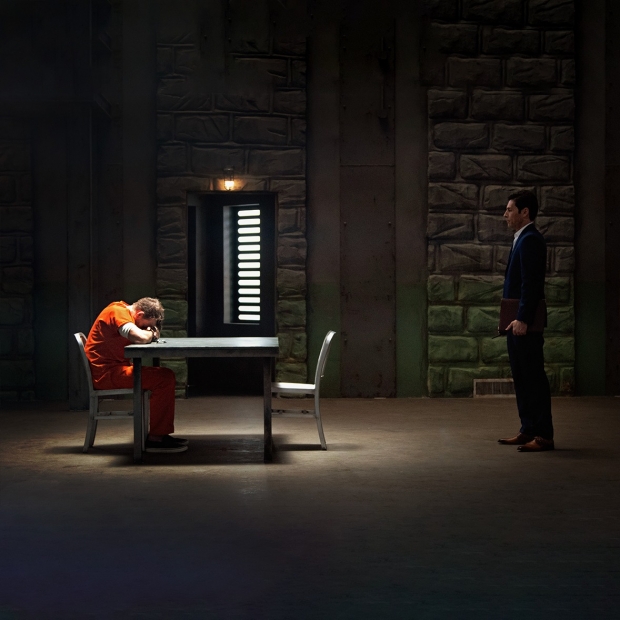 The supernatural thriller, NEFARIOUS, is available on premium video-on-demand services including Apple, Amazon, Roku, and Locals with Dinesh D'Souza, and available for church screenings, today, June 2, 2023.
The film about the epic battle between good and evil, which received an impressive Rotten Tomatoes audience score of 97% and received reviews and endorsements that have been overwhelmingly positive, has had audiences making comparisons to C.S. Lewis' The Screwtape Letters. Most reviews include a five-star rating and praise for being "thought-provoking," "riveting," "mind- blowing," and "a must-see" movie with "superb acting" that "just may save your soul." 
The film stars Sean Patrick Flanery and Jordan Belfi, and features Tom Ohmer, Eric Hansen, Stelio Savante, Robert Peters, and Cameron Arnett, with a cameo by Glenn Beck.
The film tells the story about a convicted serial killer (Flanery, BOONDOCKS SAINTS) who gets a last-minute, court-ordered psychiatric evaluation. The killer astonishes visiting psychiatrist Dr. James Martin (Belfi, ENTOURAGE) by insisting that instead of trying to avoid his execution, he is in fact a demon-Nefarious-who wants his execution to go forward. As a storm gathers outside the prison, Nefarious chips away at Dr. Martin's resolve and conviction, confounding and unsettling him so much that he begins to doubt his own sanity and fears for his life.  As the two face off, they deliver crackling energy and a series of disturbing preternatural revelations propelling them to an inexorable, astounding conclusion.
About the movie, the filmmakers explain: "There are monsters, and they are very, very real. Inspired by Steve Deace's invention of a master demon named 'Lord Nefarious,' we began to wonder what it would look like if someone sat down to have a conversation with such a demon. And what it would sound like, if - for reasons of his own - that demon decided to speak the absolute truth, from his point of view. What would be the dynamics of that? That's what this movie is about."
Tags : NEFARIOUS NEFARIOUS movie NEFARIOUS film Sean Patrick Flanery Jordan Belfi