Hillsong Conference 2023 to Feature Martin Smith, TAYA, Brooke Ligertwood & Others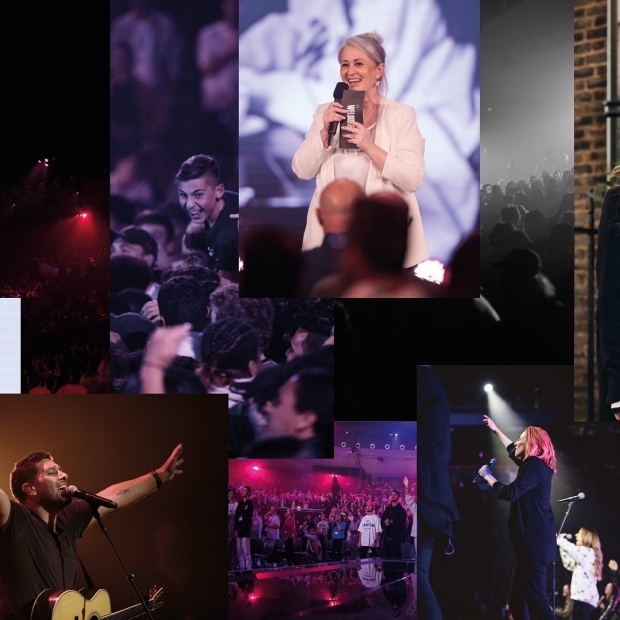 Hillsong Conference 2023, the largest religious conference in Australia, will take place from July 3 to 5 at the Hillsong Convention Centre in Sydney Australia. At the height of its popularity, the conference saw over 20,000 attendees. Some of the famous attendees over the years include Justin Bieber who attended the Sydney conference in 2015. In 2019, Prime Minister of Australia Scott Morrison opened the Hillsong Conference with a prayer for veterans, young people and more rain to tackle the now lifted drought facing Australia. 
The megachurch's senior pastors, Phil and Lucinda Dooley, write, "Hillsong Conference 2023! This year, our Conference has been specifically curated by you and for you! Many of you have told us what you want to see this year and we have been working hard to create a Hillsong Conference like never before.
"New to conference this year, we have handpicked the best for you with, interactive sessions, and exclusive in-room experiences that we know you'll absolutely love! Together, we are diving into fresh sessions dedicated to spiritual growth and uncovering the heart behind our missions."
This year's conference wil feature special guests such as Delirious?'s former frontman and worship leader Martin Smith and guest speakers such as Noddy Sharma, Tod Bolsinger and Emma and Rhys Acton. Worship will be led by Hillsong Worship, UNITED, Young & Free, Brooke Ligertwood and TAYA. 
Hillsong Conference is all about championing the cause of THE Church of Jesus Christ - across every nation, denomination, age and background. It is for people who are passionate about the local church and the call of the Kingdom of God.
This conference gathers the greater church, inspires fresh vision and hope for the future, and equips every individual to walk out the call of God on their life. It inspires leaders and believers to make a difference in their sphere of influence for Kingdom's cause. It equips the church with God-breathed sessions, practical tools and relational connection.
To register, click HERE. 
Tags : Hillsong Conference 2023 Hillsong Taya #united brooke ligertwood Martin Smith