Samaritan's Purse Airlifting Relief Supplies to War-Torn Ukraine after Collapsed Dam Results in Mass Flooding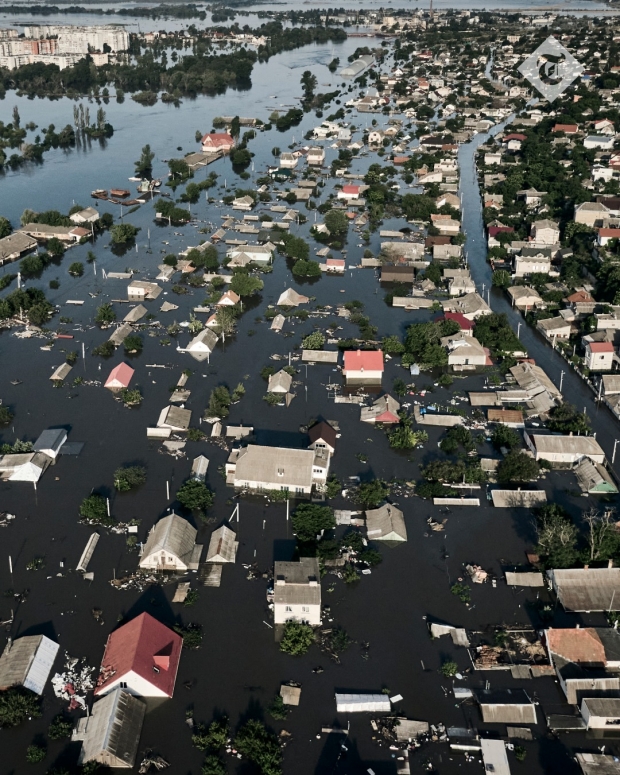 Samaritan's Purse will deploy its DC-8 aircraft tomorrow, June 9, to transport more than 40,000 pounds of relief supplies to Ukraine after a critical dam near the frontlines of the war collapsed. Tens of thousands of people have been affected and evacuations are ongoing. It has created a humanitarian crisis with severe flooding, shortages of drinking water, destroyed homes, and the threat of landmines washing into neighborhoods.
Samaritan's Purse responded immediately, mobilizing partners and local churches to serve people in desperate need on the same day as the dam's collapse. Staff based in Ukraine are also working tirelessly to meet the desperate needs of families who are suffering. The international Christian relief organization is supporting local partners who are conducting water rescues for flood-stranded families while also distributing food, blankets, and other critically-needed relief items. The cargo plane will airlift additional resources such as blankets, hygiene kits, water filters, solar lights, and jerry cans. The DC-8 will land in Poland and then supplies will be trucked into Ukraine's flood-affected Kherson region.
"As the war in Ukraine continues to bring suffering, destruction and death, my heart breaks for the families who are caught in this crisis," said Franklin Graham, president of Samaritan's Purse. "And now thousands of families are dealing with the disaster of this severe flooding. We are sending these life-saving supplies in Jesus' Name and want to remind the people of Ukraine that they have not been forgotten by God. Please pray for an end to this war and for our staff and partners who are working around the clock to minister to those affected by the recent floods."
Since the first day of the war, Samaritan's Purse has been working to care for families impacted by violence, serving millions of people with critical aid. To date, the N.C.-based organization has distributed more than 173 million pounds of food, produced 15 million gallons of clean water, and treated more than 23,000 patients.
Tags : samaritan's purse Ukraine Russia-Ukraine crisis Nova Kakhovka dam