Natalie Layne Drops Her New EP "Amen"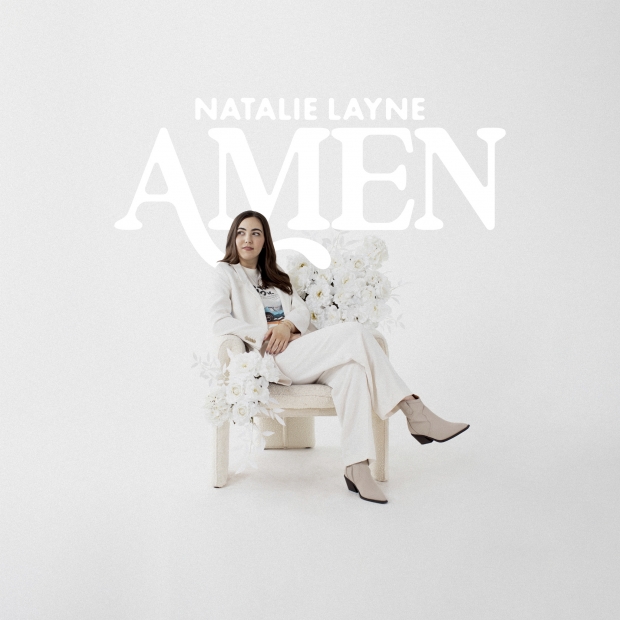 Soul-inspired pop singer/songwriter, pianist, worship leader and producer Natalie Layne releases her six-song Centricity Music debut EP, Amen, today (July 28) at digital and streaming outlets globally through https://fanlink.to/AmenNL. Joy is the common thread woven throughout her introductory recording that speaks to the power of finding the good in moments that don't necessarily feel good.
Inspired by the simple kindness of a neighbor waving and smiling as they passed in her neighborhood, Layne co-wrote the lead, title track with hit-making songwriters Benji Cowart and David Spencer. "Amen," as well as the whole album's sonic direction, is meant to be as welcoming as a friend and as cohesive as that of a seasoned artist, with the messages behind the music stemming from her personal experience.
After growing up in the church, during her teen years, Layne recognized she had to make her faith her own, determining what she believed apart from her parents. This became even more crucial when she began leading worship under the mentorship of respected worship pastors such as Cory Asbury, Jon Egan and Jared Anderson. She penned the half dozen songs that comprise Amen for that teenage girl in the thick of unraveling her own convictions.
"I want to talk about the power of staying. Sometimes finding the Lord for yourself and choosing to stay can be harder than leaving, but life with Jesus really is better. It's not perfect, but it's way better," Layne shares. "I want to write songs for the lifelong church kids, but at the same time, I want people who have left or who are far off to hear these songs and be called back home. No matter which end of the spectrum people find themselves on, I want to give them permission to feel like their story matters."
It's also Layne's desire that everyone's story be marked by the same kind of joy she's experienced through choosing to follow Jesus. And that's the overarching banner that consistently encircles her art.
Along with the title track, Amen features Layne's viral TikTok track "Grateful For" that was written with award-winning songwriters Mitch Wong and Jimmy James. It also includes the live-recorded closing track "Arms of God," which is the first song she's ever released that she's produced solely by herself. This intimate selection is built on piano and filled out with lush strings that allows her impeccable, friendly vocal to shine.
"I've just always wanted to make music that brings people joy. I think we need joyful songs to get us through the day sometimes, and God's given me a lot of permission to go for the happy songs," Layne says. "If these songs could bring people joy, even in little ways, that would be a win."
The full Amen track listing follows:
1)    Amen
2)    Don't Wanna Know
3)    All Joy
4)    Fragile
5)    Grateful For
6)    Arms Of God (Live)
The Colorado Springs native who now resides in Nashville, Layne is traveling extensively this summer, taking her new music to fairs and festivals across the U.S. before joining GRAMMY-nominated, Dove Award-winning American Idol alum Danny Gokey for a national tour this fall.
All the latest Natalie Layne music, tour and more news can be found at: www.natalielayne.com, Spotify, Facebook, Instagram, YouTube and TikTok.
Tags : Natalie Layne Natalie Layne news Natalie Layne "Amen" Natalie Layne new EP