Phil Wickham "I Believe" Album Review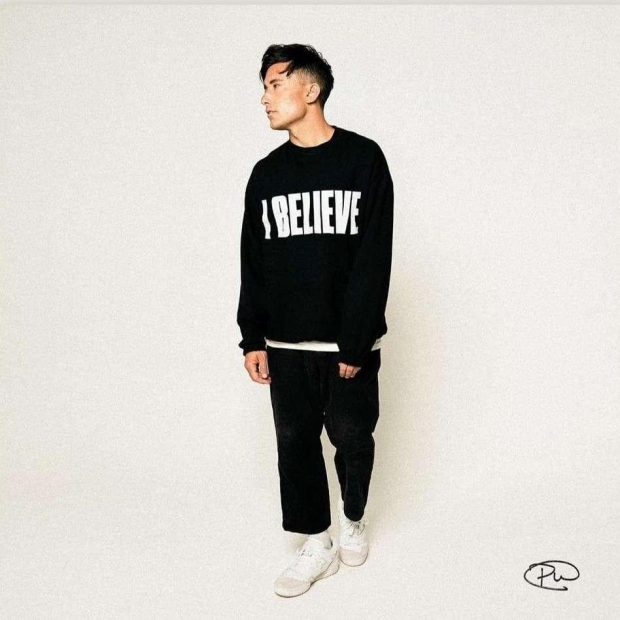 Prime Cuts: Creator, I Believe, The Jesus Way
Overall Grade: 4.5/5
Thanks to classics like "Battle Belongs," "Living Hope," and "This is Amazing Grace," Phil Wickham's songs have become a staple part of contemporary worship music. With this new record, more songs are bound to enter this canon. I Believe, Wickham's ninth album, follows on the heels of 2021's Hymn of Heaven. With the church in mind, both records have high-powered ballads and synth-driven pop anthems. If you love his previous record, you are bound to be enamored by this new effort. These songs find Wickham co-writing with some of the biggest scribes in the trade, including Brian Johnson, Chris Davenport, Ben Fielding, Reuben Morgan, Jonathan Smith, Keith & Kristyn Getty, and Steven Furtick.  
Busting forth with elongated beats and swirling synths, "This is Our God" is the perfect album opener. With its questions and answers in the bridge (Who pulled me out of that pit? He did, He did/Who paid for all of our sins? Nobody but Jesus), you can't help but want to sing along. "The Jesus Way" is Jesus' Sermon on the Mount paraphrased into a song. The radical nature of Jesus' love is captured in lines such as "If you curse me, then I will bless you/If you hurt me, I will forgive" Most gorgeous is the Wickham, Gettys, Bryan Fowler co-write, "Creator." A hymn-like ballad with a heavenly echo, the song calls for all creation to worship God.
"Sunday is Coming" shows us that Wickham is just as profound when he writes a story song. "Sunday" finds Wickham revisiting the story of the death and resurrection of Jesus. Wickham gets into his rocking best with the infectious "Isn't He Good." Members of the Hillsong and Bethel writing communities, namely Brian Johnson, Zahriya Zachary, Chris Davenport, Reuben Morgan, Ben Fielding join Wickham to craft "Back to Life," an ode to the salvific power of Jesus Christ.
Calling to mind 2021's "3:16," "Psalm 23" is Wickham's attempt to set the scriptures to song. But why Psalm 23 --- aren't there enough songs based on this psalm? Why not Psalm 22 or a more obscure scripture passage? The same criticism applies to the sloppy title track "I Believe." Ever since Hillsong's "This I Believe (The Creed)," why are worship songwriters trying to write another Apostle's creed set to music? Meanwhile, "Relationship" is rather cringe-worthy with some amateurish lyrics (You didn't come for religion/You want a relationship with me).
I Believe does have its share of fillers. However, there are also some serious contenders for worship songs of the year. Don't miss "Creator" and "The Jesus Way;" they are beyond excellence.
Tags : Phil Wickham phil wickham new album phil wickham news Phil Wickham "I Believe" Album Review