Natalie Grant Reveals the Track List of Her Upcoming Album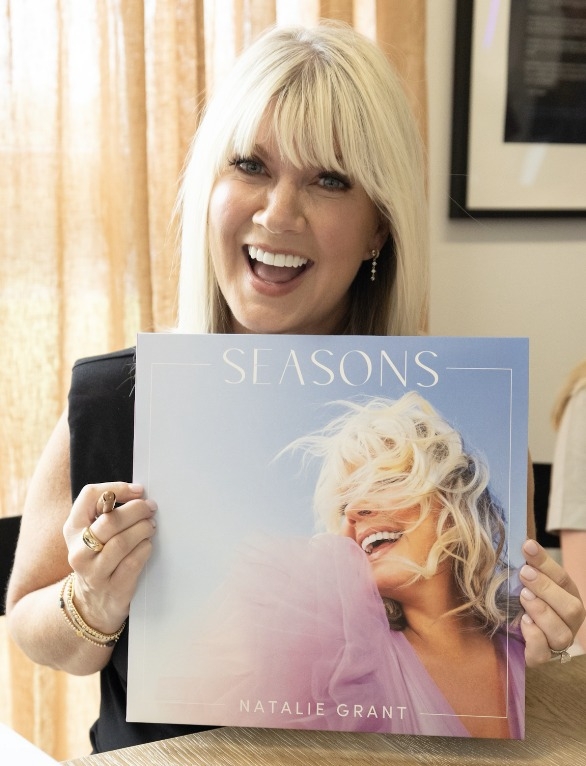 Nine-time GRAMMY® nominee Natalie Grant returns with her 11th studio project, Seasons, set to release Oct. 6, 2023. The new project will feature a variety of new songs and Christian songs of the past.  
From iconic CCM standards, like Russ Taff's "We Will Stand" and Andrae Crouch's "My Tribute," to personal offerings like Bob Dylan classic "To Make You Feel My Love," which features Grant's mother and her three daughters, the brand new 10-track collection finds the songstress covering selections that have played a significant role in every season of her life. Additionally, Seasons boasts duets with CeCe Winans, Mary Mary and the incomparable Dolly Parton, among many others.
Here's the tracklist:
1. In Christ Alone
2. You Will Be Found (feat. Cory Asbury)
3. Shackles (Praise You) (feat. Mary Mary)
4. We Will Stand (feat. Tauren Wells feat. Jekalyn Carr & CAIN)
5. My Tribute (To God Be The Glory) (feat. CeCe Winans)
6. Step By Step (feat. Dolly Parton)
7. I Need You
8. Another Time, Another Place (feat. Jonathan McReynolds)
9. Bridge Over Troubled Water (feat. Tasha Cobbs Leonard)
10. Make You Feel My Love (feat. Gloria Grant feat. Bella Herms, Grace Herms & Sadie Herms)
Grant has remained one of Christian music's top-selling artists since her 2005 breakout RIAA Gold-certified album, Awaken. Having been named Female Vocalist of the Year by the Gospel Music Association five times, Grant has propelled multiple singles and records to the #1 spot on the Billboard album charts.
She's the author of multiple books, including the Glimmer Girls series for tween girls. A fierce advocate for social justice, she's also the co-founder of Hope for Justice, an international non-profit organization with offices in 7 countries across 5 continents that works to end modern-day slavery. The singer and her husband, GRAMMY® Award-winning songwriter/producer Bernie Herms, live in Nashville with their three daughters. Natalie's new album, Seasons, will be out October 6th.
Connect with Natalie Grant:
Website // Facebook // Instagram // Twitter // YouTube
Tags : Natalie Grant Natalie Grant Seasons natalie grant new album Whitney Houston Russ Taff Dolly Parton Cece Winans cain Jekalyn Carr cory asbury Mary Mary