Author Gloria Giorno Shares Exclusive Insights About How the Radical Left Tried to Destroy a Young Conservative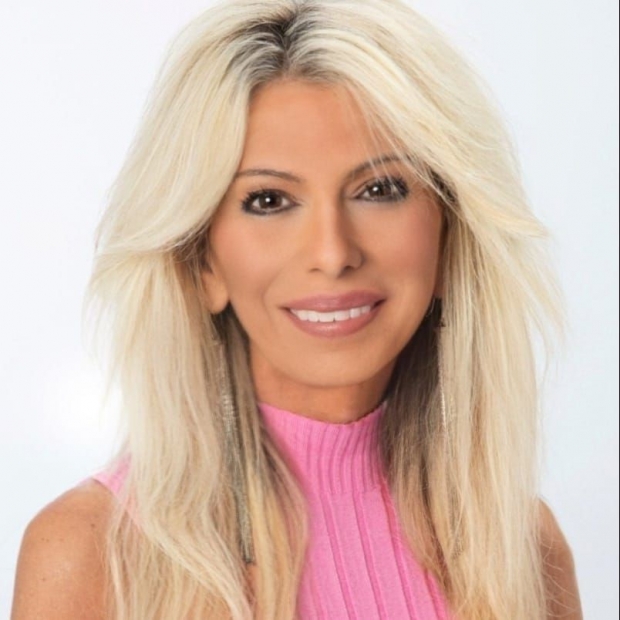 Author Gloria Giorno shares her son's experience when he tried to stand for classic American ideals in the new book, OUTCAST: How the Radical Left Tried to Destroy a Young Conservative (Liberty Hill Publishing / Salem Media Group). The new book, with a foreword by Sam Sorbo, is available August 1st at Amazon, Barnes & Noble, and wherever books are sold. 
In 2020, Giorno's son Stevie was Student Body President at Nashville's Belmont University - a traditionally conservative Christian school. He was sure the woke agenda was not going to take over there, in spite of the activism happening all over the country.  He was wrong.  Stevie's character was attacked, as he was unsuccessfully pressured to follow the crowd in proving their allegiance to the Black Lives Matter movement.
Q: Gloria, thanks for doing this interview with us. Could you tell us a little about yourself?
Hi! I am a Christian conservative Republican wife, mother and gigi. I was born in the suburbs of Chicago and call Tennessee and Florida home now. I lived in the former Yugoslavia for 1st grade and am a true lover of the freedoms that America offers.
Q: You are the founder and president of the United Women Foundation. What is this organization about?
United Women Foundation is a 501c-3 non profit that I started to help young Conservative women who are threatened or afraid on their college campus. We want them to know that we are here for them and they do NOT have to become a part of the Left to fit in. Our organization awards Conservative young women college scholarships and pays for our young women to attend Conservative events. We also provide mentorship, assist with internships and job placement with Conservatives upon graduation. We meet monthly on zoom as our members hail from all over the Country. A student interviews a Conservative every month. We want to empower Conservative women to be all they can be! The Left targets them more than young men so women are our main concentration although we are here for young men also.
Q: You have a new book which is about your son Stevie. Could you tell us a little about him?
Stevie is a Conservative Christian Republican. He is 23 years old and has been politically active since he was 17 years old. He interned for Senator Marsha Blackburn starting his senior year of high school and through college. Upon graduation, he became a staffer for the Senator. He left that position in January of 2023 and is currently in the private sector and serves as the Chairman of the Tennessee Young Republicans.
Q: The trouble started when he was at a Christian college; what happened there?
Stevie was elected as Belmont University's Student Government Association President in January of 2020. All was going well until he posted, on his personal public instagram page on July 4th, 2020, that he was proud to be an American and thanked our forefathers for our freedoms. The next day he had almost 300 comments telling him to "kill himself", labeled him a "racist" and many other things. The day after that, there was a change.org petition out on Stevie as he was celebrating a "covertly racist holiday". We were shocked.
Q: How was the situation resolved?
There was no resolution. I called the then Belmont President and my call was returned by an attorney asking if I was "suing the school". No. I called to see what would be done to keep my son safe on campus as they were going back for Fall term soon. No one called again despite the fact that Stevie followed all handbook rules and provided all the documentation to the necessary parties at Belmont. I finally called campus security and asked for a plan to keep my son safe. After a zoom call, it was decided that Stevie was not allowed to park or bring his car on campus as it's safety could not be promised and when on campus, I offered to hire private security for Stevie. They did not want that so Stevie was assigned an officer to walk with him when he needed to be on campus. They did ask that he not conduct any SGA meetings and do online classes as much as possible.
Stevie's fraternity turned against him as unbeknownst to many, the fraternity, like Belmont University, endorsed the Black Lives Matter organization and Stevie was told to endorse BLM or his "future would be destroyed". Stevie resigned from the fraternity and left with his values in tact.
Many other things occurred but there has never been a resolution or apology from Belmont University for their total and complete failure to protect my son's freedom of speech but they made sure the Left was safe.
Q: How did you, as a mother, respond to what has happened to your son?
Both my husband and I were so sure Belmont was the "conservative Christian" University that we were sold it was so we were shocked that no one at Belmont wanted to do the right thing. I responded by seeing the writing on the wall, recording every conversation, every zoom meeting and keeping every text and email. The University had failed to protect my son but I was not going to let that just slide. By writing OUTCAST-How The Radical Left Tried To Destroy A Young Conservative, I have documented every single thing that our Conservative son went through. I want to educate parents, grandparents, etc on what our children endure if they are a Conservative on campus. And no, it is not just Belmont University. The hate is prevalent at EVERY university.
Q: How can your book help us understand our society, faith, and our response to the woke culture?
There are many books written on society, faith and the woke culture but mine is different in that it has pictures and transcriptions of everything my son endured during his term as SGA President of Belmont and after. Living in a one party consent State, I am very fortunate to be able to cite every case and point. I believe that seeing the entire story unravel before a reader's eyes is so important. It serves as an eye opener and there is no excuse that can be made by the Left or the University. Society fails our young Conservatives. That is why we are the "silent majority" but we must stop being so "silent".
Our Faith is what got Stevie and us through that year. We believe God placed us in this situation as He knew Stevie would never bend and turn away from his faith. When his fraternity accused him of "hiding behind his religion", Stevie did not let those words effect his faith. God had a plan for Stevie and us in 2020 just as he does now with the release of OUTCAST. We trust God to keep leading us down the right path. 
"Woke Culture" is the devil's work. As Christians, we must continue the spiritual battle we are now in and never let the devil win. As the song goes, the devil is alive and well. He has glorified his work through those who crave popularity, attention and destruction of not only the nuclear family but of human decency as well.
Prayer is always needed but we need more students like Stevie to say NO publicly and stand their ground. I hope through the book and United Women Foundation that we can begin the conversation of "how do we take our children and schools back". Just because they are legal adults, they are still our children and the future of this Country. Having had lived in a formerly Communist country in the 70s, I can tell you that if America falls, there is no where else to go. So my question for all parents is, when will you join me in the fight to save our children, future and Country? I can't do it alone. Read OUTCAST and go to unitedwomenfoundation.com today and join the fight!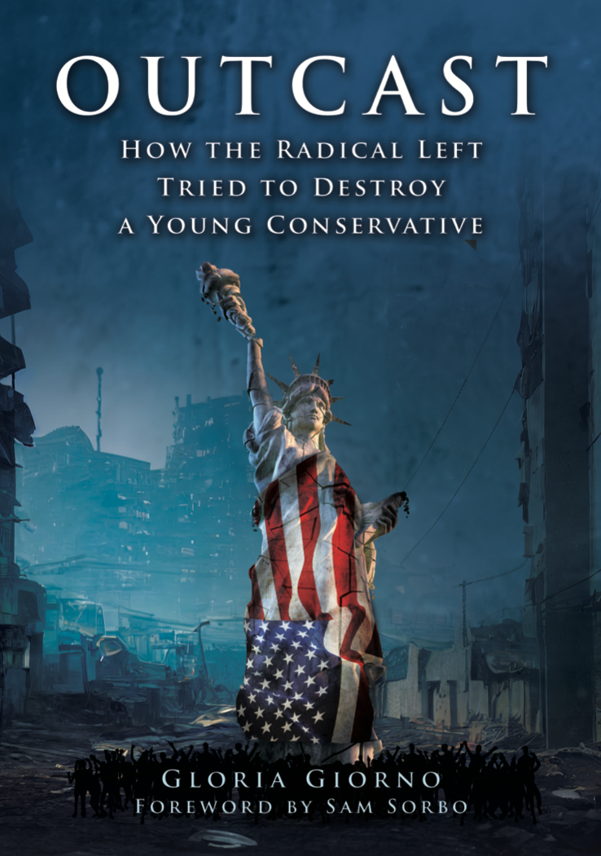 Tags : Gloria Giorno Gloria Giorno interview Gloria Giorno new book Gloria Giorno news