Demetrius West and Jesus Promoters Hit #1 with "Great God"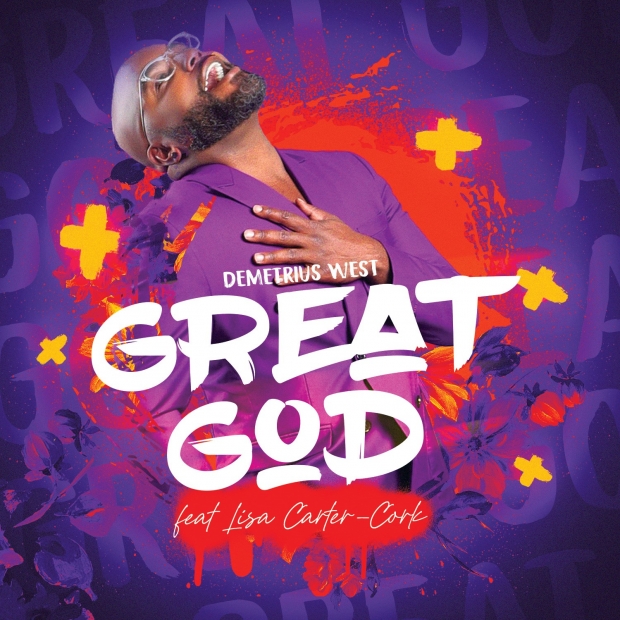 Demetrius West and Jesus Promoters are happy to announce that their current single "Great God" from their latest album Old Fellowship Hour hits #1 on the Gospel Airplay Radio Charts this week.
"We couldn't be happier", exclaims West. "This road was long and winding as radio is ever evolving, but I am grateful for an enduring spirit among the members of Jesus Promoters to persevere and continue on. 
"I couldn't have a better group of committed and dedicated singers and musicians.  it's a sweeter victory because we made this journey together.  I am grateful to our JP friends and family who support us unconditionally, to the city of Indianapolis who loves great gospel music and the people who sing it, to the hard-working people at Blacksmoke Music Worldwide and Kerry Douglas Radio Promotions, especially Kerry and Ricky, to every music programmer, radio personality, stations both terrestrial and internet the job you do helps our music and message to be heard around the world and we are both ever mindful and appreciative and to the Great God we serve, may we always have praise in our hearts for the magnificent and mighty things you continue to do in us, through us and for us."
Old Fellowship Hour was recorded live in Indianapolis and was one of the most highly anticipated albums of 2022.  The record produced the top 40 charting "Your Name" and garnered another Stellar Award nomination for West and Jesus Promoters.  The choir continues to tour in support of the release with scheduled upcoming dates in Canada and Huntsville, Alabama,
Stay connected with Demetrius West and Jesus Promoters via social media: Facebook - Demetrius West; Twitter - @DemetriusnWest; IG - @thedemetriuswest
Stay Connected with Blacksmoke Music Worldwide via social media: Facebook - Blacksmoke Music Worldwide; IG - @mrkerrydouglas 
Tags : demetrius west and jesus promoters Demetrius West and Jesus Promoters news Demetrius West and Jesus Promoters new single Great God