Carlos Simon Celebrates 250 Years of "Amazing Grace" with Violinist Randall Goosby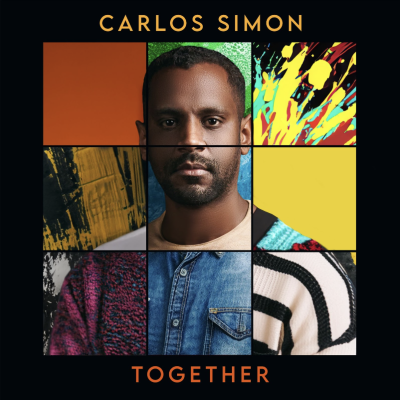 GRAMMY-nominated musician Carlos Simon releases a reimagination of John Newton's 250-year-old "Amazing Grace," the third single from his upcoming album Together. Simon's instrumental arrangement features acclaimed violinist Randall Goosby performing the song's timeless vocal on violin, while Simon lays down rich piano chords. One of the most recognizable hymns of the church, "Amazing Grace" brings comfort and reverence to those who hear it, and Simon's version offers a fresh perspective and a new level of emotional depth.  
Arriving September 8, globally, via Decca Classics, Together is the follow-up to Simon's critically acclaimed GRAMMY-nominated debut Requiem for the Enslaved. This new project was created in the wake of the pandemic as an opportunity for Simon to collaborate with friends and musicians and make music with a message.
From the hymns that he grew up singing, playing, and hearing like "Amazing Grace" and "Angels In Heaven" which speak of transformation, to "Traveling Song" and "Between Worlds" which speak of traveling between two different locations (geographically, socially, and spiritually), the many threads that make up the fabric of Simon's multifaceted life are woven into this new body of work.
In addition to performing on several tracks, Simon has enlisted violinist and fellow Decca recording artist Randall Goosby, 2 x GRAMMY Award-winning mezzo J'Nai Bridges ("the 'Beyoncé of opera" - BET), acclaimed GRAMMY Award-winning baritone Will Liverman and GRAMMY-nominated rising star cellist Seth Parker Woods. The album also features contributions from the Carlos Simon Collective, a group that Simon founded and conducted. Made up of Chicago's best freelance artists, the collective is headed up by fellow GRAMMY-nominated, acclaimed composer, violinist, educator, and friend Jessie Montgomery.
New York City area fans can join Simon in celebrating Together on Friday, September 8 at a WQXR LIVE event. Hosted by Terrance McKnight, Simon will perform tracks off the new album alongside special guests, mezzo-soprano J'Nai Bridges and cellist Seth Parker-Woods at The Greene Space. 
Together Tracklist: 
Prayer "Gather Up" with J'Nai Bridges
Love Is Stronger Than Pride
Amazing Grace with Randall Goosby
Near the Cross with J'Nai Bridges
Loop
Memory of Summer
Settle (part III from Warmth from Other Suns)
Angels in Heaven with Will Liverman
Traveling Song
Between Worlds with Seth Parker Woods
For more information visit: https://thegreenespace.org/event/wqxr-live-carlos-simon/ 
Tags : Together Carlos Simon Carlos Simon Amazing Grace Randall Goosby